Il publisher Activision ha reso disponibili i requisiti minimi per l'esecuzione del suo prossimo first-person shooter Call of Duty: Black Ops 2 in edizione per PC.
Leggendo le specifiche, che vi riportiamo di seguito in lingua originale, salta subito all'occhio la mancanza del supporto per il Sistema Operativo Windows XP di Microsoft.
OS: Windows Vista SP2 or Windows 7
CPU: Intel Core2 Duo E8200 2.66 GHz or AMD Phenom X3 8750 2.4 GHz
Memory: 2GB for 32-bit OS or 4GB for 64-bit OS
Video Card: Nvidia GeForce 8800GT 512 MB or ATI Radeon HD 3870 512 MB
Questo requisito nasce dalla implementazione ex novo del motore grafico del titolo che usa le API DirectX 11, non supportate dal vetusto XP. Sebbene tale OS sia ancora molto diffuso (fino al 40% degli utenti Windows in accordo ad alcune ricerche) č parimenti evidente che una PC che esegue Windows XP difficilmente č basato su una configurazione che soddisfa i requisiti minimi a livello hardware per giocare con Call of Duty: Black Ops 2.
Call of Duty: Black Ops 2 richiede una cpu Intel Core 2 Duo E8200 o AMD Phenom X3 8750, o superiore, 2GB di RAM in ambiente a 32-bit e 4GB di RAM in ambiente a 64-bit, e una scheda video di classe GeForce 8800GT 512MB o ATI Radeon HD 3870 512MB.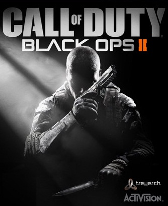 [Immagine ad alta risoluzione]

Call of Duty: Black Ops 2, il cui publisher in Giappone č Square Enix, č attualmente in fase di sviluppo presso gli studi di Treyarch; il game sarą disponibile in tre edizioni per il supporto dedicato delle piattaforme PC, Xbox 360 e PlayStation 3 a partire dal prossimo 13 novembre 2012. Inoltre, č prevista anche una versione per Wii U, il cui rilascio č subordinato alla tempistica di lancio della nuova console di Nintendo.





Collegamenti


Tags: activision | call of duty: black ops 2 | game | requisiti di sistema