Dopo l'annuncio ufficiale, avvenuto poco più di una settimana fa, il publisher Bethesda ha presentato all'E3 2012 i seguenti screenshots di DOOM 3 BFG Edition che, in accordo allo stesso publisher, rappresenta una "raccolta definitiva di giochi che hanno rivoluzionato il genere degli sparatutto in soggettiva". DOOM 3 BFG Edition include più in dettaglio i titoli, firmati id Software, DOOM, DOOM 2, DOOM 3, DOOM 3: Resurrection of Evil e The Lost Mission.
L'aspetto più interessante della raccolta riguarda proprio i game relativi al filone di DOOM 3, i quali sono stati rimasterizzati dopo una revisione che non soltanto ha permesso la realizzazione delle edizioni inedite dedicate alle piattaforme PlayStation 3 e Xbox 360 (DOOM 3 finora era off limits per le console, ndr) ma ha anche consentito l'aggiornamento del codice dei titoli DOOM 3, ora compatibili con la resa grafica in 3D e in grado di sfruttare al meglio l'hardware che è alla base dei PC attuali, certamente differenti da quelli che accolsero il primo DOOM 3 nel 2004.
La commercializzazione di DOOM 3 BFG Edition è attesa entro la fine del 2012.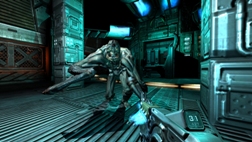 [Immagine ad alta risoluzione]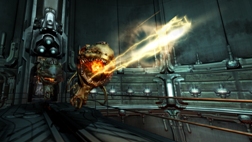 [Immagine ad alta risoluzione]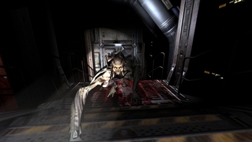 [Immagine ad alta risoluzione]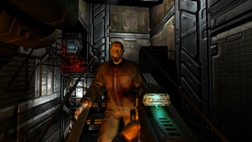 [Immagine ad alta risoluzione]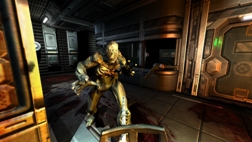 [Immagine ad alta risoluzione]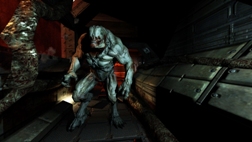 [Immagine ad alta risoluzione]





Collegamenti