Sono on line il trailer di annuncio e i primi screenshot del game The Elder Scrolls: Online, un nuovo RPG dedicato al multiplayer online che va a integrare la serie di The Elder Scrolls, rappresentandone in particolare il primo titolo orientato al multiplayer.
Il filmato e gli screenshot sono stati diffusi dal publisher Bethesda Softworks in collaborazione con la rivista Game Informer, che ha presentato in esclusiva anche le prime informazioni sul nuovo titolo.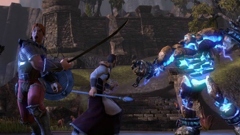 [Immagine ad alta risoluzione]
The Elder Scrolls: Online Ŕ un gioco di tipo MMORPG (Massively Multiplayer Online Role Playing) attualmente in fase di sviluppo presso gli studi di ZeniMax Online Studios.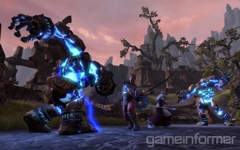 [Immagine ad alta risoluzione]

SarÓ rilasciato nel corso del 2013 in duplice edizione per il supporto delle piattaforme Microsoft Windows e Mac OS X.





Collegamenti