Due nuovi screenshot del prossimo game The Amazing Spider-Man sono stati diffusi on line dal publisher Activision. Le immagini sono finalizzate sostanzialmente a confermare che il personaggio femminile di Black Cat, giā noto ai possessori di Spider-Man 2 per PlayStation 2, sarā parte anche del prossimo action-adventure.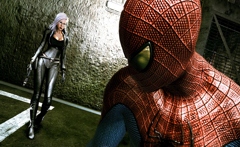 [Immagine ad alta risoluzione]
The Amazing Spider-Man č attualmente in fase di sviluppo presso gli studi della software house Beenox per le piattaforme di gioco Xbox 360, PlayStation 3 e Wiii, mentre Griptonite Games sta realizzando l'edizione per Nintendo 3DS e Nintendo DS.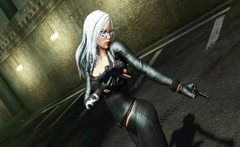 [Immagine ad alta risoluzione]

The Amazing Spider-Man č fortemente ispirato al prossimo film omonimo; il game, che include la sola modalitā single-player, sarā disponibile a partire dal prossimo 26 giugno in Nord America e il 29 dello stesso mese in Europa.





Collegamenti


Tags: activision | screenshot | spider-man