Al Mobile World Congress 2012 di Barcellona Mozilla, oltre a esibire una rinnovata versione del browser Firefox, ottimizzata per il Sistema Operativo Android di Google, e capace di farsi notare per l'elevata velocità del Web Surfing offerta all'utente, ha presentato e fornito ulteriori dettagli in merito al progetto denominato Boot to Gecko (da cui l'acronimo di B2G che usiamo anche di seguito, ndr).
Nel mercato, affollato come non mai, degli OS per sistemi mobile, e smartphone in primis - si pensi ad Android di Google, iOS di Apple, Windows Phone di Microsoft, BlackBerry X di RIM e Tizen di Linux Foundation, ad esempio - si appresta a fare il suo ingresso, sebbene il progetto sia ancora ampiamente in fase di sviluppo, e, di conseguenza, manchi qualsiasi indicazione sulla tempistica del lancio commerciale, Boot to Gecko (Gecko è il motore di rendering impiegato per l'implementazione di Firefox, ndr).
In accordo alla stessa Mozilla, B2G è una piattaforma di nuova concezione, rigorosamente "Open" e "Web-oriented", basata su HTML5, che, a differenza dei Sistemi Operativi oggi dominanti nel comparto mobile, non punta, semplicisticamente, a supportare gli standard e le tecnologie Web, HTML5 e JavaScript in primis, ma si impegna, oltre a impiegarle per la propria implementazione, a promuoverne l'utilizzo e la diffusione.
Un simile obiettivo, secondo Mozilla, può essere centrato con l'ausilio di una piattaforma aperta, concepita per l'esecuzione di qualsiasi Web Application realizzata in accordo agli standard del Web, capace di superare il concetto di software proprietario, e quindi progettato e implementato per uno specifico OS mobile, in favore della portabilità del software e, in ultima analisi, della possibilità di scelta dell'utente finale.
Con B2G Mozilla spinge gli sviluppatori a creare applicazioni in grado di lavorare su qualsiasi device HTML5 Ready, in quanto parte di una "Web Apps Platform", cercando di essere convincente con l'introduzione di "Mozilla Marketplace", un servizio che consente l'upload di Web App da parte dei programmatori e il download delle stesse da parte degli utenti finali, e la "Open Web Device Platform", ovvero pacchetto di sviluppo che ruota intorno a nuove API Open Source, che abilitano la scrittura di Web Application capaci di accedere alle funzionalità hardware a basso livello degli smartphone, tipicamente gestite dai Sistemi Operativi Mobile, come le chiamate, i messaggi SMS, la camera, il GPS, e le connettività USB e Bluetooth.
Erin Lancaster, che è un Engineering Project Manager presso Mozilla, ha mostrato la schermata iniziale di uno smartphone equipaggiato con Boot to Gecko, di cui si nota la facilità di accesso alle applicazioni, e la gestione avanzata dei contatti, ed eseguito la demo di una Web Application, rigorosamente basata su HTML5 e JavaScript, con la quale è stato possibile accedere alla camera dello smartphone e lavorare con grafica 3D mediante le API che Mozilla e la community Open Source stanno sviluppando.
Sempre al Mobile World Congress, infine, l'operatore di telefonia mobile Telefónica ha annunciato una collaborazione con Mozilla al fine di creare smartphone basati sulla piattaforma Boot to Gecko dal costo contenuto.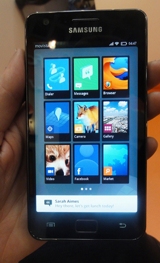 [Immagine ad alta risoluzione]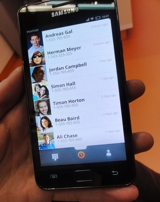 [Immagine ad alta risoluzione]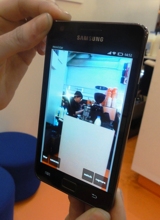 [Immagine ad alta risoluzione]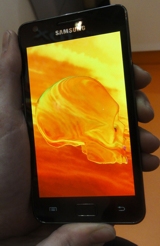 [Immagine ad alta risoluzione]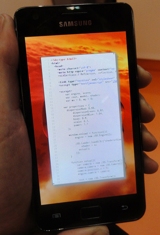 [Immagine ad alta risoluzione]





Collegamenti


Tags: b2g | boot | boot to gecko | mozilla | piattaforma