A distanza di poco più di tre mesi dal lancio di Gears of War 3, avvenuto il 22 settembre in Giappone e il 20 settembre nel resto del Mondo, lo sviluppatore Epic Games e il publisher Microsoft Studios hanno reso disponibile, inizialmente per i soli player localizzati negli USA, la versione demo del third-person shooter, che è notoriamente una esclusiva per la piattaforma Xbox 360.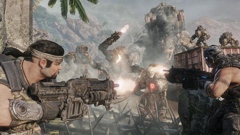 [Immagine ad alta risoluzione]
La demo di Gears of War 3, che, come da tradizione Epic, è basato sul motore grafico Unreal Engine 3.5, è intitolata "Shipwreck", dal momento che essa presenta ai gamer l'omonimo capitolo della campagna di Gears of War 3, ed ha un peso in byte pari a 1.15GB. Al momento il download è riservato ai member Gold di Xbox Live.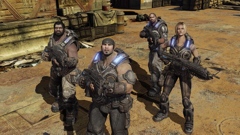 [Immagine ad alta risoluzione]





Collegamenti


Tags: demo | epic games | games | microsoft