NVIDIA ha pubblicato una approfondita e dettagliata guida per il tweaking e l'ottimizzazione del game RPG The Elder Scrolls V: Skyrim, quinto episodio della serie di game legati alla saga di The Elder Scrolls, rilasciato di recente da Bethesda Game Studios e distintosi fin dalla sua disponibilità per un livello di performance non eccellente anche se abbinato a configurazioni hardware attuali e ben dimensionate.
Il tutorial, sviluppato in collaborazione con Bethesda Game Studios, parte dalle indicazioni per la configurazione ottimale del sistema in senso generale, passando quindi ai setting relativi alle gpu GeForce e, infine, a quelli che determinano la risposta del motore grafico di The Elder Scrolls V: Skyrim, accessibili naturalmente mediante il menu del game.
NVIDIA ha reso disponibili degli screenshot con i quali mostra l'effetto delle varie configurazioni impostate dall'utente sulla qualità grafica; parimenti, il chip maker ha pubblicato dei grafici comparativi nei quali illustra l'effetto dei setting sulle performance del titolo misurate in termini di frame rate.
La The Elder Scrolls V: Skyrim Tweak Guide è visualizzabile a questo indirizzo; seguono invece alcuni screenshot inclusi nel tutorial e finalizzati a mostrare la resa del game in condizioni di ottimizzazione massima della qualità dell'immagine.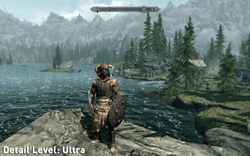 [Immagine ad alta risoluzione]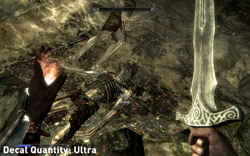 [Immagine ad alta risoluzione]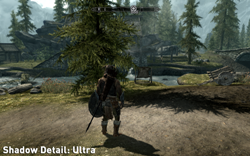 [Immagine ad alta risoluzione]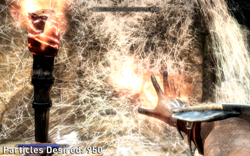 [Immagine ad alta risoluzione]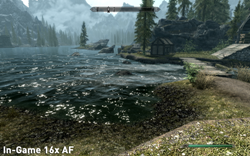 [Immagine ad alta risoluzione]





Collegamenti