NVIDIA ha rilasciato il nuovo driver GeForce 290.36 in versione beta con il quale il chip maker statunitense supporta le sue gpu di classe GeForce, a partire dalla serie 6, in ambiente Microsoft Windows XP/Vista/7 (edizioni a 32-bit e a 64-bit).
Come la stessa NVIDIA ha messo in risalto, la principale feature del nuovo driver concide con la possibilitą di attivare la funzionalitą di Ambient Occlusion (AO) in abbinamento ai game The Elder Scrolls V: Skyrim e Call of Duty: Modern Warfare 3 (cfr l'immagine seguente).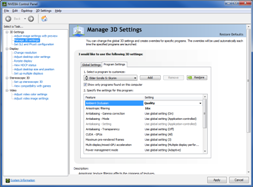 [Immagine ad alta risoluzione]
Questa feature migliora il realismo della scena grafica poichč permette di renderizzare le ombre con maggiore dettaglio. Parimenti, essa causa un calo delle prestazioni la cui entitą č inversamente proporzionale con la potenza dell'hardware utilizzato. Seguono due screenshot di Call of Duty: Modern Warfare 3 che riproducono la stessa scena di gioco, senza e con la feature di Ambient Occlusion attiva.
Call of Duty: Modern Warfare 3 - Ambient Occlusion OFF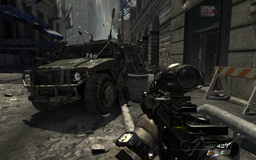 [Immagine ad alta risoluzione]
Call of Duty: Modern Warfare 3 - Ambient Occlusion ON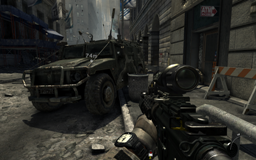 [Immagine ad alta risoluzione]

Un'altra interessante novitą del driver risiede nella possibilitą di attivare NVIDIA Surround con le motherboard basate sul chipset Intel X79 che sono certificate per la tecnologia SLI. Inoltre NVIDIA ha aggiunto ulteriori profili 3D Vision per alcuni game, come Diablo 3, LEGO Harry Potter e Call of Duty: Modern Warfare 3.

Tutte le innovazioni del driver GeForce 290.36 sono descritte in questo documento.





Collegamenti