Il publisher Bethesda Software, mediante un tweet del suo PR e VP Pete Hines, ha preannunciato il prossimo arrivo di una patch che interesserà le edizioni di The Elder Scrolls V: Skyrim per le piattaforme PC, Xbox 360 e PlayStation 3.
In accordo al messaggio pubblicato su Tweeter, Hines ha anticipato agli utenti che l'aggiornamento introdurrà, da un lato, la correzione di alcuni bug segnalati dai player a seguito del rilascio della versione finale e, dall'altro, consentirà al game di essere eseguito con buone performance su un numero più ampio di sistemi.
In effetti, è fin troppo nota la problematica relativa alle texture di bassa qualità che caratterizza l'edizione per Xbox 360 di The Elder Scrolls V: Skyrim, ampiamente segnalata on line dai consumatori; tuttavia report analoghi, oltre a denunce di crash del gioco, sono stati diffusi anche da utenti delle edizioni per PC e PS3.
La tempistica per il rilascio della patch non è stata tuttavia ufficializzata (segno, questo, che il lavoro di sviluppo dell'aggiornamento è ancora in divenire, ndr), anche se non è da escludere il suo arrivo entro la fine della prossima settimana.
Elder Scrolls V: Skyrim è il quindo episodio della serie di RPG The Elder Scrolls; il titolo, che segue cronologicamente The Elder Scrolls IV: Oblivion, è stato sviluppato da Bethesda Game Studios ed è disponibile in tutto il mondo, e in edizione per le piattaforme di gioco Microsoft Windows, PlayStation 3 e Xbox 360, dallo scorso 12 novembre.
Segue un ricco campione degli screenshots ufficiali di Elder Scrolls V: Skyrim.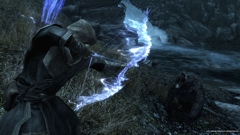 [Immagine ad alta risoluzione]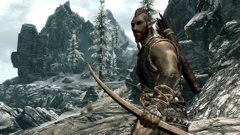 [Immagine ad alta risoluzione]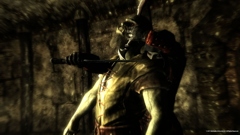 [Immagine ad alta risoluzione]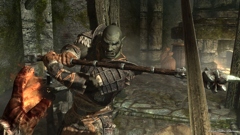 [Immagine ad alta risoluzione]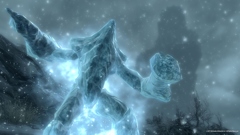 [Immagine ad alta risoluzione]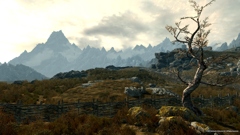 [Immagine ad alta risoluzione]





Collegamenti