EA e DICE hanno pubblicato il seguente set di sei screenshot attraverso i quali esemplificano il clima e l'atmosfera che attende i gamer decisi ad ampliare le già rilevanti potenzialità di Battlefield 3 con il prossimo DLC (DownLoadableContent) denominato Back to Karkand (si tratta naturalmente della prima espansione relativa al first-person shooter BF3, ndr).
Gli screenshot immortalano, più in dettaglio, scene di gioco tratte dalla mappa "Strike at Karkand" del DLC "Back to Karkand". In effetti la mappa è stata introdotta con Battlefield 2: DICE ha deciso di aggiornarla, con l'ausilio della tecnologia Frostbite 2, unitamente ad altre tre mappe, ovvero "Wake Island", "Gulf of Oman" e "Sharqi Peninsu".
Altre novità introdotte dalla espansione "Back to Karkand" sono rappresentate da 10 nuove armi (MP5, PP-19, L96A1, L85, FAMAS, Type 88, Jackhammer, MG36, Type 95 e Type 97) e tre nuovi veicoli, tra cui il carro armato BTR-90 e il jet F35.
Battlefield 3 è stato rilasciato il 25 ottobre in Nord America e il 28 in Europa; il DLC "Back to Karkand" sarà disponibile invece a dicembre per gli utenti PC, PS3 e Xbox 360 e sarà gratuito per i possessori di BF3 Limited Edition.
Seguono gli screenshot ufficiali del DLC "Back to Karkand".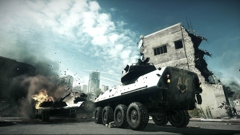 [Immagine ad alta risoluzione]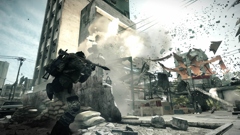 [Immagine ad alta risoluzione]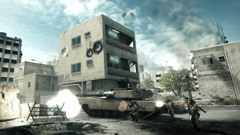 [Immagine ad alta risoluzione]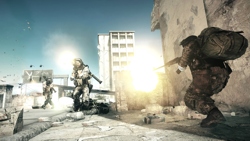 [Immagine ad alta risoluzione]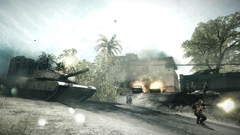 [Immagine ad alta risoluzione]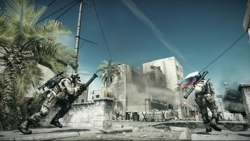 [Immagine ad alta risoluzione]





Collegamenti