Sono state ufficializzate da poche ore alcune informazioni molto interessanti in relazione al nuovo first-person shooter Call of Duty: Modern Warfare 3, che sarÓ pubblicato il prossimo 8 novembre da Square Enix in Giappone e da Activision nel resto del Mondo.
Il game, che Ŕ giÓ prenotabile e sarÓ presto inserito anche su Steam, include un browser che permette di orientarsi tra i match disponibili on line in base a vari fattori, tra cui il ping e la mappa corrente. Non poteva mancare anche il supporto della modalitÓ multiplayer su LAN e la possibilitÓ di lanciare dei server dedicati.
Seguono i requisiti minimi (in lingua originale) necessari per l'esecuzione della edizione per PC di Call of Duty: Modern Warfare 3.
---
OS: Windows XP / Windows Vista / Windows 7
Processor: Intel Core 2 Duo E6600 or AMD Phenom X38750 processor or better
Memory: 16 GB free hard drive space / 2GB RAM
Video Card: Shader 3.0 or better 256 MB NVIDIA GeForce 8600GT / ATI Radeon X1950 or better
Sound Card: DirectX 9.0C or later
---
Pur in assenza della pubblicazione dei requisiti consigliati, Ŕ in ogni caso plausibile supporre, anche in considerazione dei requisiti minimi, che per giocare con Call of Duty: Modern Warfare 3 in alta definizione e con un frame rate elevato Ŕ necessario un sistema di fascia alta costituito da componenti molto recenti.
Call of Duty: Modern Warfare 3, che Ŕ basato sul motore grafico MW3, Ŕ in sviluppo presso gli studi di Infinity Ward, Sledgehammer Games e Raven Software; rappresenta il terzo episodio della serie Call of Duty: Modern Warfare, e il diciottesimo della saga di Call of Duty.
Sono state pianificate edizioni di Call of Duty: Modern Warfare 3 per le piattaforme Windows, Xbox 360, Playstation 3, Wii e Nintendo DS.
Segue un ricco campione degli screenshot ufficiali di Call of Duty: Modern Warfare 3.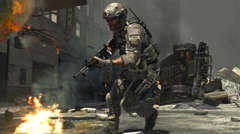 [Immagine ad alta risoluzione]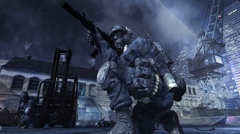 [Immagine ad alta risoluzione]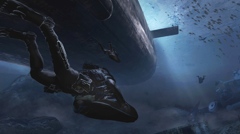 [Immagine ad alta risoluzione]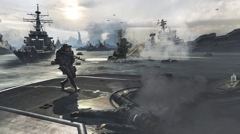 [Immagine ad alta risoluzione]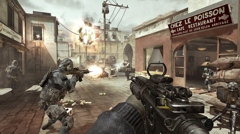 [Immagine ad alta risoluzione]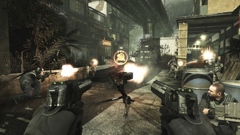 [Immagine ad alta risoluzione]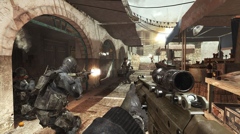 [Immagine ad alta risoluzione]





Collegamenti


Tags: call of duty | call of duty: modern warfare | requisiti