Con il seguente messaggio pubblicato su Tweeter, John Carmack ha ufficialmente accolto le "proteste" dei gamer, che hanno acquistato la versione per PC del recentissimo FPS RAGE, in relazione allo scarso dettaglio delle texture del titolo.
---
We have a bicubic-upsample+detail texture option for the next PC patch that will help alleviate the blurry textures in RAGE.
---
La problematica rende sostanzialmente la veste grafica di RAGE su PC molto simile a quella ottenibile con lo stesso titolo in edizione per Xbox 360 o PS3: evidentemente, Ŕ lecito per i gamer dotati di configurazioni hardware al top, o comunque recenti, attendersi maggiori performance dal motore grafico id Tech 5.
John Carmack ha promesso quindi il rilascio di un aggiornamento, mediante la prossima patch del game per la versione PC, con cui sarÓ possibile attivare una opzione per il rendering con maggiore dettaglio delle texture in presenta dell'engine id Tech 5, la cui mancanza al momento sta senza dubbio presentando RAGE ai consumatori come un titolo non innovativo dal punto di vista grafico.
RAGE Ŕ stato sviluppato da id Software e pubblicato da Bethesda Softworks lo scorso 4 ottobre in Nord America, il 6 ottobre in Australia e il 7 in Europa.
Segue un campione di screenshot ufficiali del game RAGE.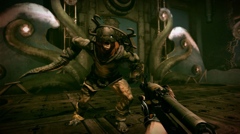 [Immagine ad alta risoluzione]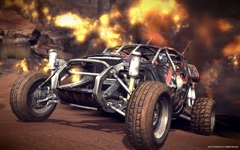 [Immagine ad alta risoluzione]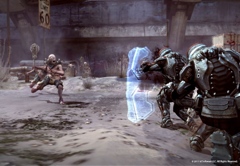 [Immagine ad alta risoluzione]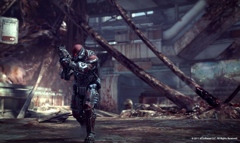 [Immagine ad alta risoluzione]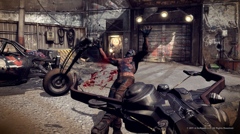 [Immagine ad alta risoluzione]





Collegamenti