Sono numeri da record quelli fatti registrare da Gears of War 3, lo shooter in terza persona sviluppato da Epic Games in esclusiva per la piattaforma Xbox 360 di Microsoft e pubblicato dalla stessa MS il 20 settembre scorso in Nord America e nelle regioni PAL, tra cui quelle dell'EMEA (Europe Mid East Africa), e il 22 dello stesso mese in Giappone.
Per il terzo episodio della trilogia di Gears of War, infatti, Ŕ stata di gran lunga superata la soglia dei 3 milioni di copie vendute, nei mercati nordamericano ed EMEA; una simile prestazione di Gears of War 3, misurata al termine della prima settimana trascorsa dal suo debutto sul mercato, supera del 50% quella del precedente Gears of War 2, altro titolo di successo per Xbox.
A questo punto Ŕ possibile prevedere un numero complessivo di copie vendute pari a oltre la soglia degli otto milioni, nonostante le previsioni fissassero in 6-6.5 milioni il volume di copie di Gears of War 3 vendute durante tutta la sua vita commerciale.
Gears of War 3 Ŕ stato realizzato da Epic Games con l'ausilio del motore grafico Unreal Engine 3.5 ed include le modalitÓ single-player e multi-player.
Segue un ricco campione di screenshot ufficiali.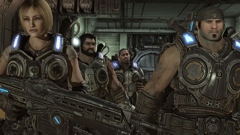 [Immagine ad alta risoluzione]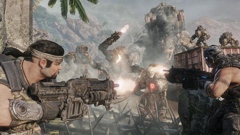 [Immagine ad alta risoluzione]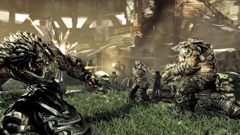 [Immagine ad alta risoluzione]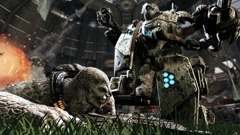 [Immagine ad alta risoluzione]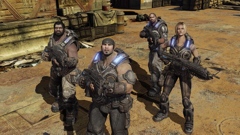 [Immagine ad alta risoluzione]





Collegamenti