L'arrivo del first-person shooter Call Of Duty: Modern Warfare 3, la cui pubblicazione sarà eseguita da Square Enix in Giappone e da Activision nel resto del Mondo a partire dal prossimo 8 novembre, sarà accompagnato dal lancio, da parte di Microsoft, della console Xbox 360 in edizione speciale denominata Xbox 360 Limited Edition Call of Duty: Modern Warfare 3.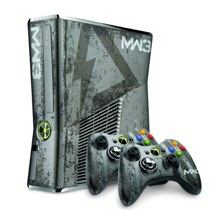 [Immagine ad alta risoluzione]
La nuova console, che è dedicata ai mercati di US, Canada, Mexico, Australia, Nuova Zelanda ed EMEA e include un hard drive da 320GB, è prenotabile subito; nel suo bundle sono inclusi due controller wireless, la cui estetica è naturalmente allineata al tema (artwork) di MW3, oltre al game Call Of Duty: Modern Warfare 3 e a un mese di iscrizione presso Xbox Live Gold. Il costo dell'offerta di MS è pari a $399 negli US.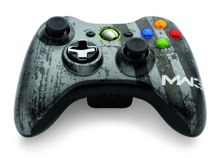 [Immagine ad alta risoluzione]
L'esperienza di gioco con la Xbox 360 in edizione MW3 può essere completata con l'accessorio Modern Warfare 3 Wireless Headset, dotato di supporto del Bluetooth e utilizzabile sia nel caso di sessioni di multiplayer on line che in abbinamento a cellulari o PC compatibili con il protocollo Bluetooth.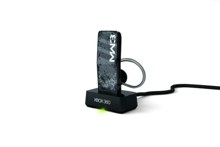 [Immagine ad alta risoluzione]





Collegamenti


Tags: call of duty | call of duty: modern warfare | edizione | xbox