Con il comunicato stampa pubblicato di seguito, NVIDIA e Samsung Electronics hanno annunciato che il nuovo smartphone GALAXY R è basato sul chip mobile (tecnicamente identificabile come un circuito di tipo SoC, System on Chip, ndr) denominato NVIDIA Tegra 2, il primo a poter vantare la dotazione di una CPU con architettura di tipo dual-core tra le soluzioni presenti ad oggi nel comparto della telefonia mobile.

Altrettanto rilevanti sono, in accordo a NVIDIA e Samsung, le prestazioni nell'ambito video, dove il Tegra 2 può vantare l'integrazione di una GPU GeForce in grado non soltanto di accelerare in hardware Adobe Flash Player ma anche di riprodurre in filmati in Full HD e di assicurare una qualità del gaming prossima a quella offerta dalle console.

Tra le altre feature del GALAXY R citate dalla stessa NVIDIA segnaliamo la configurazione software basata sul Sistema Operativo Android 2.3 (Gingerbread) di Google e l'equipaggiamento con un display LCD touchscreen da 4.19" in tecnologia WVGA Super Clear.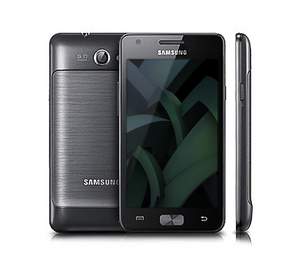 [Immagine ad alta risoluzione]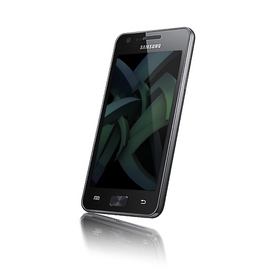 [Immagine ad alta risoluzione]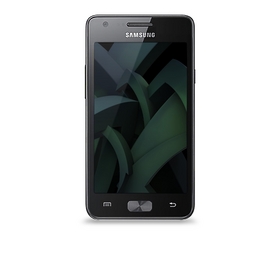 [Immagine ad alta risoluzione]

NVIDIA and Samsung Electronics announced the latest GALAXY smartphone, the GALAXY R, which sports a 4.19-inch screen, features the NVIDIA® Tegra 2 mobile super chip and the Android 2.3 (also known as Gingerbread) operating system.
Samsung's GALAXY smartphones are among the world's most popular handheld devices.
The GALAXY R gives more consumers the opportunity to enjoy the never-before-seen experiences enabled by Tegra, the world's first mobile processor with a dual-core CPU. The GALAXY R also features a GeForce GPU for fast Web browsing with hardware-accelerated Adobe Flash Player support, full HD video and console-quality gaming.
Using the GALAXY R, consumers can multitask efficiently, surf the Web quickly with fast-loading pages and Flash-based content and enjoy HD movies. They can also access Tegra-optimized games through the Tegra Zone app on Android Market.
"Samsung's newest super phone shows off Tegra's multimedia power, and is a great example of what consumers expect from one of the world's top phone makers," said Michael Rayfield, general manager of NVIDIA's mobile business.
The GALAXY R features:
Tegra 2 super chip
4.19" WVGA Super Clear LCD touchscreen
Android 2.3 (Gingerbread) operating system
720p HD video capture and 1080p Full HD playback (DivX, WMV, MP4, H.264 B/P only)
Built-in memory of 8GB and support for 32GB Micro SD
Size: 125.7 x 66.7 x 9.55 mm
Weight: 131 grams
The GALAXY R is available in Sweden, and is coming to other regions soon, including North & Eastern Europe, South East & West Asia, Middle East Asia, and China.





Source: NVIDIA e Samsung Electronics Press Release
Links


Tags: dual-core | galaxy | nvidia | samsung | tegra