Con il comunicato stampa di seguito allegato, HIS ha lanciato la video card HIS 6970 IceQ Mix, una soluzione di fascia alta basata sulla gpu Radeon HD6970 di AMD ed equipaggiata con un cooler in tecnologia IceQ che, in accordo al produttore, è in grado di far lavorare l'hardware a una temperatura più bassa di circa 23°C rispetto a quanto ottenibile con un cooler reference, a parita di condizioni ambientali e operative.

Ma a caratterizzare fortemente la nuova HIS 6970 IceQ Mix, anche rispetto ai precedenti modelli HIS 6970 IceQ Turbo e Standard IceQ lanciati a maggio, è la capacità di gestire più monitor mediante la tecnologia Eyefinity 5 e HDMI. La gpu della scheda lavora a 800Mhz mentre la memoria locale (2GB di G-DDR5) offre una banda di 5.5Gbps; il bus di interconnessione è naturalmente a 256-bit.

Il kit di connettori di uscita è composto da una DVI-D single-link, una DVI-I dual-link, due Mini Display Port e una HDMI.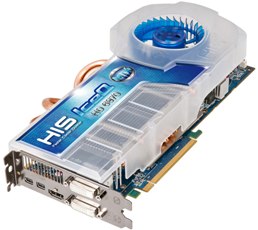 [Immagine ad alta risoluzione]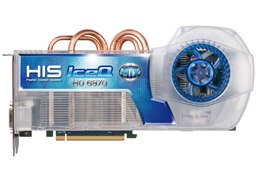 [Immagine ad alta risoluzione]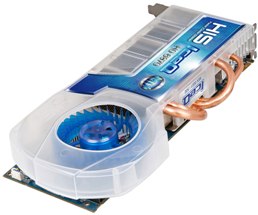 [Immagine ad alta risoluzione]

In May, HIS announced long awaited HIS 6970 IceQ Turbo and Standard IceQ models, which received ardent response. HIS always makes great products even BETTER! To set up Eyefinity in a more flexible way, HIS just launched HIS 6970 IceQ Mix, providing an easier way for gamers to run both AMD & NVIDIA GPU and enable Eyefinity via HDMI output.

What's more, Dirt 3 game coupons and 4 cables: DisplayPort toDisplayPort Cable, HDMI to DVI Cable, HDMI Cable and DVI to VGA Adapter are also included in this model to deliver you serious high-definition gaming frame rates with Eyefinity 5 in a more user-friendly way.

In the past, you need to crossfire your card with the same AMD Series model. But HIS 6970 IceQ Mix grants you power to enjoy the benefits of running both AMD and NVIDA GPU in the same system.

Furthermore, most graphics cards require connecting the DisplayPort output or using the active DisplayPort adapter in order to perform Eyefinity. It is not only costly but also inconvenient.

With this HIS 6970 IceQ Mix, you can easily set up Eyefinity with ANY of three outputs or All five outputs for multi-display gaming.

HIS HD 6970 IceQ Mix Key Features and Advantages:
Mix Eyefinity – AMD's Eyefinity is enabled via HDMI without using expensive Display Port monitors and Active Adapters. Eyefinity is also enabled via HDMI to DVI adaptor.
Mix GPU – Allow running both an AMD and NVIDIA GPU in the same system to enjoy the benefits of both graphics features and performance.
IceQ Technology - Cool air is drawn from both sides of the fan to thereby enhance the cooling efficiency, directly exhausts hot air out of PC case.
-23°C Cooler - HIS 6970 IceQ Series is over 23°C cooler than the Reference Cooler.
Quieter – HIS 6970 IceQ Series is quieter than the Reference Cooler, significantly reducing noise level.
For more information about HIS 6970 IceQ Mix, please visit the product page.



Source: HIS Press Release
Links


Tags: card | his | iceq | radeon hd 6970 | reference | video