Dopo aver annunciato le date di rilascio dello sparatutto in terza persona Gears Of War 3, Microsoft ha ufficializzato, in qualità di publisher del titolo, la prossima disponibilità, fissata per la parte centrale di aprile, di una release beta dedicata alla modalità multi-player e dotata di quattro mappe, la cui scelta sarà determinata dagli stessi utenti mediante una votazione aperta sulla pagine del gioco ospitata su Facebook.
Tuttavia, l'accesso al download alla beta non è aperto a tutti, dal momento che è necessario acquistare la Epic Edition del game Bulletstorm, in arrivo nei negozi del settore, per saggiare in anteprima le peculiarità di Gears Of War 3, terzo capitolo della serie Gears of War, attualmente in fase di sviluppo presso gli studi di Epic Games e basato sul motore grafico Unreal Engine 3.
Gears Of War 3 sarà rilasciato in esclusiva per la piattaforma Xbox 360 di Microsoft il prossimo 20 settembre in tutto il mondo, ad eccezione del Giappone, dove il titolo arriverà con due giorni di ritardo.
Seguono alcuni screenshot ufficiali.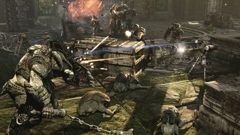 [Immagine ad alta risoluzione]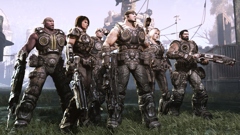 [Immagine ad alta risoluzione]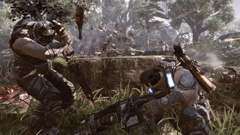 [Immagine ad alta risoluzione]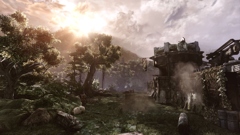 [Immagine ad alta risoluzione]





Collegamenti


Tags: beta | microsoft | multiplayer