Mediante un messaggio pubblicato nel forum di Electronic Arts è stato ufficialmente annunciato il completamento del game The Saboteur, lo shooter in terza persona, temporalmente collocato durante la Seconda Guerra Mondiale, che vede EA impegnata in qualità di publisher e Pandemic Studios in quella di developer.
In accordo al poster, un community manager vicino a Pandemic, grazie al duro lavoro di persone molto valide è stata messa a punto la release "gold" di The Saboteur: questo accadimento, nel gergo degli sviluppatori del software videoludico, indica che il programma è ormai pronto per essere distribuito al pubblico sui supporti di tipo ottico ossia è pronto per l'immissione sul mercato.
The Saboteur è stato realizzato in tre differenti edizioni per il supporto delle piattaforme PC (Microsoft Windows), Xbox 360 e PlayStation 3; sarà commercializzato il giorno 4 Dicembre in Europa e il giorno 8 in Nord America.
Seguono alcuni screenshot del titolo diffusi da Pandemic.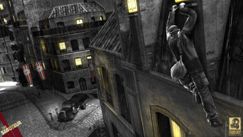 [Immagine ad alta risoluzione]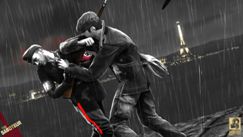 [Immagine ad alta risoluzione]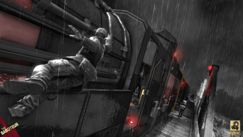 [Immagine ad alta risoluzione]





Collegamenti