Sarà S.T.A.L.K.E.R. Call Of Pripyat, il prossimo episodio della fortunata serie di S.T.A.L.K.E.R., il secondo game con un motore grafico DirectX 11 ad arrivare sul mercato dopo DiRT 2 di Codemasters. Più in dettaglio, S.T.A.L.K.E.R. Call Of Pripyat, che è sviluppato da GSC Game World, sarà disponibile esclusivamente in edizione per PC a Novembre nei paesi europei di lingua tedesca (Germania, Austria e Svizzera), e nel primo trimestre del 2010 in Europa e Nord America.
Nel giorni caratterizzati dal lancio delle prime schede grafiche dotate di supporto per le API DirectX 11, ovvero le ATI Radeon HD 5870 e ATI Radeon HD 5850, sono stati diffusi da bitComposer, il publisher di S.T.A.L.K.E.R. Call Of Pripyat, alcuni screenshot che mostrano i due motori grafici del gioco, uno DirectX 10 e uno DirectX 11, in azione.
In accordo a bitComposer, l'engine DirectX 11 di S.T.A.L.K.E.R. Call Of Pripyat supporta due delle feature più rilevanti delle nuove librerie grafiche di Microsoft, ovvero la tessellation di nuova generazione, con la quale i programmatori dei game possono implementare in maniera più efficiente ed efficace l'applicazione delle texture agli oggetti 3D, e i compute shader, che semplificano invece la programmazione degli aspetti fisici della scena 3D.
Seguono gli screenshot: i primi due includono una parte del frame relativa al motore DirectX 11 e l'altra che invece è legata al motore DirectX 10. Gli altri forniscono invece una immagine tratta da una scena renderizzata prima con DirectX 10 e quindi con DirectX 11.
DirectX 11 vs DirectX 10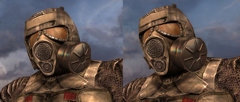 [Immagine ad alta risoluzione]
DirectX 10 vs DirectX 11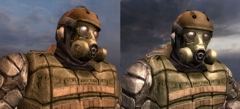 [Immagine ad alta risoluzione]
DirectX 10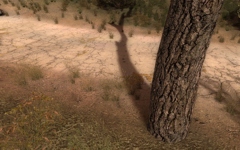 [Immagine ad alta risoluzione]
DirectX 11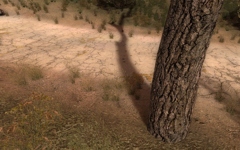 [Immagine ad alta risoluzione]
DirectX 10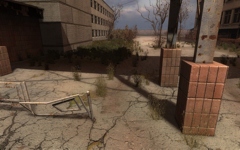 [Immagine ad alta risoluzione]
DirectX 11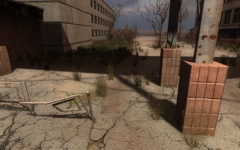 [Immagine ad alta risoluzione]
DirectX 10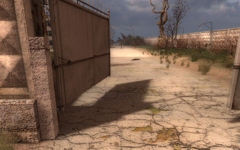 [Immagine ad alta risoluzione]
DirectX 11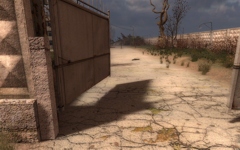 [Immagine ad alta risoluzione]
DirectX 10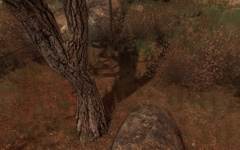 [Immagine ad alta risoluzione]
DirectX 11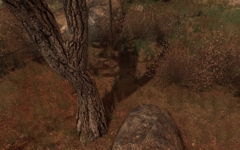 [Immagine ad alta risoluzione]





Collegamenti