Milano, 1 settembre 2009 - Western Digital (NYSE: WDC), azienda leader mondiale nelle soluzioni storage, ha annunciato di aver reso disponibili nuovi hard disk interni da 2TB e 7200 rpm e di aver avviato l'accreditamento di propri dischi OEM di livello enterprise basati sulla tecnologia WD da 500GB per platter. La nota famiglia di dischi Caviar Black di WD, ora guidata dal nuovo modello da 2 TB, rappresenta la soluzione ideale per videogiochi, sistemi desktop e workstation che richiedono alte prestazioni, mentre il WD RE4 2TB è particolarmente adatto per server, NAS e reti storage.
WD Caviar Black e WD RE4 2TB sono dischi ad alte prestazioni realizzati da un chiaro leader di mercato in questo ambito, e combinano velocità di rotazione di 7200 rpm, 64 MB di cache, tecnologia dual stage actuator, interfaccia SATA a 3 Gb/s, e un doppio processore integrato per raggiungere il massimo delle prestazioni fra i dischi ad alta capacità.
"I dischi WD Caviar Black 2 TB massimizzano le funzionalità e le potenzialità di applicazioni ad alte prestazioni quali gaming, photo editing, montaggio video ed altre attività multimediali e video generate dagli utenti", dichiara Jim Morris, senior vice president e general manager client storage systems di WD. "Con i dischi Caviar Black, gli utenti desktop di WD otterranno il miglior mix possibile di capacità, performance e affidabilità necessario per un uso davvero intenso del proprio computer".
"Progettati specificamente per applicazioni di livello enterprise, i dischi RE4 2 TB sono il frutto della miglior combinazione fra funzionalità, massime performance e affidabilità superiore che i clienti sono abituati ad aspettarsi da WD", commenta Tom McDorman, vice presidente e general manager enterprise storage solutions di WD. "I nostri prodotti enterprise si rivolgono direttamente ai clienti che richiedono funzionalità superiori e test rigorosi, fattori necessari in ambienti aziendali altamente performanti".

I dischi WD Caviar Black 2TB e WD RE4 2 TB sono dotati delle seguenti caratteristiche tecnologiche:
Doppio processore – Il doppio della potenza di calcolo per massimizzare le performance.

Tecnologia dual actuator – Un sistema di posizionamento della testina con due attuatori che ne migliorano l'accuratezza rispetto alle tracce dei dati. L'attuatore primario fornisce un posizionamento di massima utilizzando i tradizionali principi di attuazione elettromagnetica. L'attuatore secondario invece utilizza il movimento piezoelettrico per determinare il posizionamento della testina con un maggior livello di accuratezza.

IntelliSeek – Calcola la velocità di ricerca ottimale per ridurre consumi, rumorosità e vibrazioni.

StableTrac – L'albero del motore è assicurato ad entrambe le estremità per ridurre le vibrazioni e stabilizzare le piastre per un controllo più accurato durante le operazioni di lettura e scrittura.

Tecnologia di ramp load NoTouch – La testina di registrazione non tocca mai il disco, garantendo una significativa riduzione dell'usura della testina stessa e del disco, nonché una migliore protezione del drive in movimento.
Ulteriori caratteristiche di WD RE 2 TB:
I dischi WD RE4 offrono un MTBF (Mean Time Before Failure) di 1,2 milioni di ore; Active Power SaveTM; avanzata tecnologia RAFFTM; sensore anti-shock multi asse, NCQ (Native Command Queuing); sensori di pressione; sistema di distanziamento fra piastra e testina di terza generazione; TLER (Time Limited Error Recovery); e un processo di testing ancor più accurato ed esteso per assicurare un'affidabilità di lungo termine per applicazioni di classe enterprise particolarmente impegnative.
Prezzo e disponibilità
Il disco WD Caviar Black 2 TB (modello WD2001FASS) è disponibile al prezzo indicativo di 259 Euro, Iva esclusa, presso distributori e rivenditori di Western Digital. Mentre il nuovo WD RE4 2TB (modello WD2003FYYS) è attualmente in fase di accreditamento presso gli OEM. Entrambi i dischi sono copertina da una garanzia limitata di 5 anni.
Per maggiori informazioni sui dischi WD Caviar Black 2TB è possibile visitare http://www.wdc.com/it/products/Products.asp?DriveID=733; per maggiori informazioni sui dischi WD RE4 2TB è possibile visitare http://www.wdc.com/it/products/products.asp?driveid=732.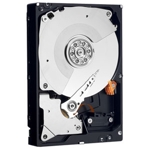 [Immagine ad alta risoluzione]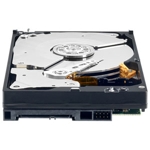 [Immagine ad alta risoluzione]

LAKE FOREST, Calif. - Sept. 1, 2009 - WD (NYSE: WDC) today announced that it is now shipping desktop 7200 RPM 2 TB hard drives and is qualifying with OEMs enterprise-class hard drives based on WD's 500 gigabytes-per-platter technology. The popular family of WD Caviar Black drives, now led by the new 2 TB capacity, is perfect for gaming, high-performance desktop systems and workstations; while the WD RE4 2 TB is suited for servers, network attached storage and storage networks.

High-performance hard drives by an industry leader in performance, WD Caviar Black and WD RE4 2 TB drives combine 7200 RPM spin speed, 64 MB cache, dual stage actuator technology, SATA 3 gigabits per second (Gb/s) interface, and an integrated dual processor to deliver ultimate performance in a maximum-capacity drive.

"WD Caviar Black 2 TB hard drives maximize the features and functionality of power computing applications such as gaming, photo editing, user generated multimedia and video," said Jim Morris, senior vice president and general manager of WD's client storage systems. "With the selection of WD Caviar Black hard drives, WD desktop customers receive the best possible mix of capacity, performance and reliability that is required for intense desktop computing."

"Specifically designed for enterprise-class applications, WD's RE4 2 TB drives incorporate the best combination of features, optimum performance, and superior reliability that customers have come to expect from WD," said Tom McDorman, vice president and general manager of enterprise storage solutions for WD. "Our enterprise products are directly aimed at customers who require additional features and extensive testing that are necessary for high-end enterprise environments."

WD Caviar Black 2 TB and WD RE4 2 TB hard drives feature the following:

Dual processor - Twice the processing power to maximize performance.

Dual actuator technology - A head positioning system with two actuators that improves positional accuracy over the data track(s). The primary actuator provides coarse displacement using conventional electromagnetic actuator principles. The secondary actuator uses piezoelectric motion to fine tune the head positioning to a higher degree of accuracy.

IntelliSeek - Calculates optimum seek speeds to lower power consumption, noise, and vibration.

StableTrac - The motor shaft is secured at both ends to reduce system-induced vibration and stabilize platters for accurate tracking, during read and write operations.

NoTouch ramp load technology - The recording head never touches the disk media ensuring significantly less wear to the recording head and media as well as better drive protection in transit.

Additional Features for WD RE4 2 TB Enterprise Hard Drives
WD RE4 drives feature 1.2 million hours MTBF, Active Power Save, enhanced RAFF technology, multi-axis shock sensor, native command queuing (NCQ), pressure sensors, third generation dynamic fly height, time limited error recovery (TLER), and an extensive and enhanced testing process to ensure long-term reliability for demanding enterprise applications.

Price and Availability
The WD Caviar Black 2 TB GB (model WD2001FASS) hard drives are available through select distributors and resellers. Manufacturer's Suggested Retail Price (MSRP) for the WD Caviar Black 2 TB drive is $299 USD. The WD RE4 2 TB (model WD2003FYYS) drive is currently being qualified by OEMs. Both drives are covered by a five-year limited warranty. More information about WD Caviar Black 2 TB desktop hard drives may be found on the company's Web site at http://www.wdc.com/en/products/Products.asp?DriveID=733 and the WD RE4 2 TB enterprise hard drives at http://www.wdc.com/en/products/Products.asp?DriveID=732.



Source: Western Digital Press Release
Links


Tags: desktop | disco | enterprise | hard drive | western digital