Sono state mostrate in esclusiva da FudZilla le prime foto del netbook Mobii di Point Of View. A coloro che conoscono l'offerta di POV non desterà di certo meraviglia sapere che il nuovo portatile è concepito in accordo alla piattaforma Ion di NVIDIA ed, in quanto tale, abbina il processore centrale Intel Atom 230 a 1.6GHz al processore grafico NVIDIA Geforce 9400 ION.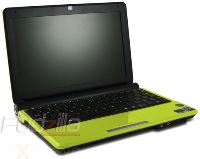 [Immagine ad alta risoluzione]
Mobii include 1GB di RAM DDR2, uno schermo LCD da 10.2-inch realizzato in tecnologia LED e con risoluzione ottimale pari a 1024x600 e un disco rigido da 160GB. Completano la dotazione un card reader di SD/MMC, le connettività 802.11b/g e Gigabit LAN, due porte USB, Bluetooth 2.0 e l'uscita video HDMI per la visione in HD su i grandi schermi.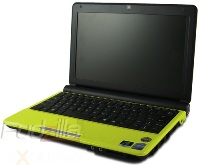 [Immagine ad alta risoluzione]
In accordo alla fonte, Point Of View immetterà il netbook Mobii in commercio a breve; il prezzo di riferimento è pari a €349.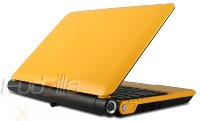 [Immagine ad alta risoluzione]





Collegamenti


Tags: ion | netbook | nvidia | point of view | pov