Con un topic nel proprio forum ufficiale, Paleo Entertainment, software house divenuta ben nota per il rilascio dello shooter Merchants of Brooklyn, ha annunciato il nuovo titolo Drug Wars (cfr. i seguenti screenshot), di cui è developer, la cui presentazione ufficiale è stata fissata per il prossimo mese di Giugno in occasione dell'E3, ossia della più grande fiera dei videogiochi.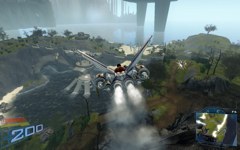 [Immagine ad alta risoluzione]
Drug Wars è un game orientato esclusivamente al multiplayer - tecnicamente è una add-on di Merchants of Brooklyn, concepita per le sessioni di gioco a multigiocatore, ndr - ed è caratterizzato da una trama certamente non affascinante (essendo legata al mondo della droga). Il titolo, che sarà pubblicato da American Laser Games, utilizza come motore di rendering il CryEngine 2 di Crytek.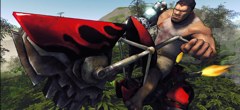 [Immagine ad alta risoluzione]





Collegamenti


Tags: drug wars | entertainment | game | paleo entertainment | screenshot