By the following press release and video Yusuf Mehdi - Corporate Vice President of Marketing, Strategy and Business, Xbox - has officially announced the first release date of the Xbox One and other details on the console launch. Here you can read the full message.
---
"We are humbled and gratified by the tremendous interest in Xbox One from game fans everywhere. We have sold out of our pre-order supply in the U.S. faster than at any other time in our history and we are on path to have the biggest launch of an Xbox ever. We look forward to celebrating with millions and millions of gamers this holiday.
As a result of this incredible consumer demand and the development progress on Xbox One, I am thrilled to share that today we are making available a limited number of additional Xbox One Day One consoles for pre-order. We have coordinated with our retail partners to make it easy for you to reserve your Xbox One today.
Finally, in the spirit of continuing to bring new value and excitement to Xbox, I am also pleased to confirm that the development team has increased the CPU from 1.6GHZ to 1.75GHZ, roughly a 10 percent increase in CPU performance. This is on top of the 6% increase we previously announced for the GPU. What does this mean to you the gamer? It means that the Xbox One will have that much more power for developers to make their games and entertainment really shine. We're going to keep bringing more value to the Xbox One as we head towards launch building on some of the advancements we have already shared such as the 40 plus improvements to the Xbox One controller, advancements to help you find the perfect opponent and make the most of our online community, to the power of the cloud.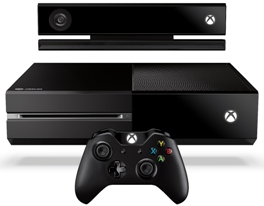 [Immagine ad alta risoluzione]

And I have to mention the games - Xbox One is proving to be the best place for games, with our exclusive games winning over 100 awards at E3, driving pre-order increases of 200% in European markets after gamers first played our blockbuster line-up at gamescom, and blowing away thousands of fans at PAX PRIME this week-end. Only on Xbox One will you find exclusive blockbusters like "Halo," "Dead Rising 3," "Ryse: Son of Rome" and "Forza Motorsport 5"; new digital content from titles like "Call of Duty: Ghosts" and "Battlefield 4" coming to Xbox One first; and the "FIFA 14" Ultimate Team experience you won't find anywhere else.

November 22 is a special day in Xbox history – on this day, we first launched Xbox 360 in 2005.* Our next chapter begins in 79 days, when Xbox One becomes available. We built Xbox One to bring you the best games, unrivaled multiplayer and more entertainment than ever before. It's nearly time to say "Xbox On" and open a new world of games and entertainment.

* The Xbox 360 was released on November 22, 2005, in the United States and Canada; December 2, 2005, in Europe and December 10, 2005, in Japan. It was later launched in Mexico, Brazil, Chile, Colombia, Hong Kong, Singapore, South Korea, Taiwan, Australia, New Zealand, South Africa, India, and Russia. In its first year on the market, the Xbox 360 launched in 36 countries, more countries than any other console has launched in a single year".





Source: Microsoft Press Release
Links