Download the latest release of Multiple Arcade Machine Emulator (MAME) as well as other utilities developed with the games in mind, like some emulators or screenshot's capture tools.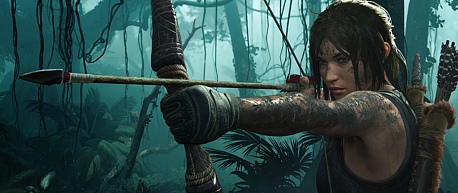 Cyberpunk 2077 - CyberEngineTweaks 1.19.5
CyberEngineTweaks (indicato in precedenza con la denominazione di PerformanceOverhaulCyberpunk) è un plugin per il videogame Cyberpunk 2077 finalizzato a incrementare le prestazioni della edizione del titolo per PC. In particolare CyberEngineTweaks aumenta le prestazioni delle CPU AMD poichè consente l'utilizzo di tutti i core disponibili. Inoltre, CyberEngineTweaks migliora la gestione della memoria ed elimina i crash segnalati dagli utenti che utilizzano una CPU priva di supporto per il set di istruzioni Advanced Vector Extension (AVX). Per installare CyberEngineTweaks è necessario e sufficiente decomprimere l'archivio scaricato da 3dfxzone.it nella directory di installazione di CyberEngineTweaks. L'autore suggerisce la rimozione di precedenti versioni del tweaker prima di procedere con la nuova installazione. Questa versione di CyberEngineTweaks supporta la patch 1.52.1 di Cyberpunk 2077.
MAME (Multiple Arcade Machine Emulator) 0.243
MAME - Multiple Arcade Machine Emulator - è un applicativo freeware che consente l'esecuzione dei vecchi giochi arcade sugli odierni pc. E' attivabile in ambiente Windows dalla linea di comando: mediante l'interazione con i file ROM - ciascuno personalizzato per un certo videogame - rende possibile giocare con circa 5000 titoli, che altrimenti andrebbero persi. Supporta i Sistemi Operativi Microsoft Windows 98, Windows ME, Windows 2000, Windows XP, Windows Vista, Windows 7, Windows 8/8.1, Windows 10 e DOS.
MAME allows people to enjoy the long-lost arcade games and even some newer ones, the main purpose of the project is to document the hardware (and software) of the arcade games. There are already many dead arcade boards, whose function has been brought to life in MAME. Being able to play the games is just a nice side-effect. The huge success of MAME would not be possible without the talent of the programmers who joined to form the MAME team. At the moment, there are about 100 people on the team, but there is a large number of contributors outside the team too. Aaron Giles is the current coordinator of the project.
Fortnite Windows Theme
Tema di Windows dedicato al videogame Fortnite di Epic Games. Il package scaricabile dai nostri server consente di personalizzare l'aspetto di Windows in funzione del ben noto free-to-play e include 15 sfondi in formato Full HD a 1080p. Questo tema è utilizzabile liberamente con un'ampia gamma di Sistemi Operativi Microsoft Windows, da Windows 7 a Windows 11 passando per Windows 8/8.1 e Windows 10.
Yamagi Quake II 7.41
Yamagi Quake II è una applicazione gratuita che consente di eseguire il first-person shooter Quake II, sviluppato da id Software e rilasciato da Activision nel 1997, utilizzando una configurazione hardware e software moderna. Yamagi Quake II garantisce il medesimo gameplay offerto dalla versione originale di Quake II ma consente, in virtù della dotazione di un renderer OpenGL 3.2, l'impostazione di setting grafici evoluti. Tra essi citiamo la risoluzione Full HD pari a 1020 x 1080 pixel, e inoltre l'anisotropic filtering e l'antialiasing con multisampling, oltre alla piena compatibilità con i display wide-screen. Yamagi Quake II include anche una sezione audio aggiornata, che supporta le configurazioni surround a 7.1 canali con filtraggio HRTF (Head Related Transfer Functions), e una dinamica dei savegame profondamente rivisitata. Yamagi Quake II supporta le piattaforme Microsoft Windows (incluso Windows 10), Linux, FreeBSD, OpenBSD e Apple Mac OS X. Per utilizzare Yamagi Quake II in ambiente Windows è necessario disporre del game Quake II (attraverso il CD originale, oppure in versione download da Steam o GOG) e copiare il file "pak0.pak" e la directory "video" dalla distribuzione originale nella directory "baseq2" del client Yamagi Quake II scompattato.
MultiEx Commander 3.9.68
MultiEx Commander is a tool with a WinZip-like interface that can open more than 140 different game archive types, such as PK3 (e.g. Call of Duty), PAK (e.g. Quake2), BIG (e.g. C&C : Generals). Not only can all the files in such archives be extracted, MultiEx Commander also supports replacement of files in the archives by user-files (file importation), creating a powerful modification ability of existing games by MultiEx Commander.
HyperSnap DX 4.30.01
Utility in grado di catturare immagini durante l' esecuzione dei giochi (in Direct3D, Glide) e dei DVD: ideale per realizzare gli screenshots dei games preferiti.
Snap 3dfx
Compatta utility per eseguire screenshots dei giochi preferiti con schede grafiche 3dfx.
Bleem!
Per usare i giochi Playstation su piattaforma PC. Se ne raccomanda l'uso in combinazione con un PC potente dotato di un valido adattatore grafico e DX7. Ovviamente non funziona con tutti i giochi PSX.