Sono stati pubblicati da StarCraftWire otto nuovi screenshot del game sci-fi StarCraft II, seguito del titolo StarCraft, attualmente in fase di sviluppo presso gli studi di Blizzard Entertainment.
StarCraft II Ŕ una trilogia che prevede il rilascio iniziale del gioco in senso stetto durante l'anno corrente, e in seguito quello di due espansioni intitolate Wings of Liberty e Heart of the Swarm and Legacy of the Void (queste denominazioni non sono per˛ state ancora confermate ufficialmente, ndr).
Seguono le immagini, che immortalano il game StarCraft II - atteso in duplice versione per i Sistemi Operativi Microsoft Windows XP/Vista e per Apple Mac OS X - in modalitÓ single player.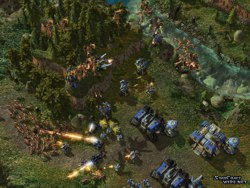 [Immagine ad alta risoluzione]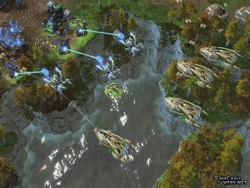 [Immagine ad alta risoluzione]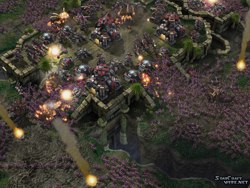 [Immagine ad alta risoluzione]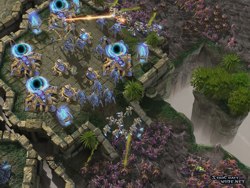 [Immagine ad alta risoluzione]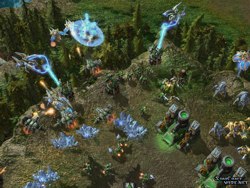 [Immagine ad alta risoluzione]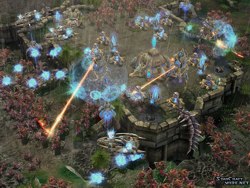 [Immagine ad alta risoluzione]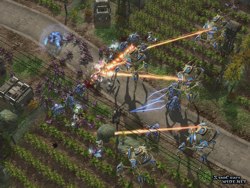 [Immagine ad alta risoluzione]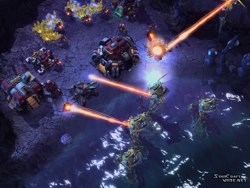 [Immagine ad alta risoluzione]





Collegamenti