Point of View ha lanciato la scheda grafica GeForce 9800 GTX EXO EDITION, il cui arrivo sul mercato è fissato per oggi. Si tratta di una versione "overclocked" della card GeForce 9800 GTX, che prende il nome dalla omonima gpu di NVIDIA, prodotta in tecnologia a 65nm, su cui è basata. La nuova soluzione di POV può infatti vantare un profilo di frequenze di gpu, shader (128) e RAM pari rispettivamente a 725MHz, 1813MHz e 2300MHz mentre in condizioni ordinarie essi lavorano invece a 675MHz, 1688MHz e 2200MHz.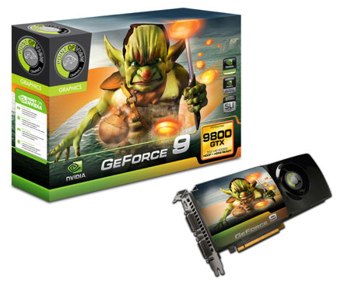 A rendere ancora più appetibile questa scheda grafica, che è compatibile con le tecnololgie 2-way e 3-way SLI ed è destinata ad essere commercializzata in edizione speciale ed in quantità limitata, è la dotazione software del suo bundle che include il game Assassin's Creed, già capace di spopolare tra gli utenti di Xbox 360.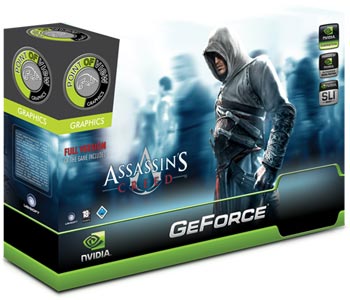 POINT OF VIEW, well known for its range of NVIDIA based Graphics cards, is launching today the overclocked version of one of the fastest single GPU graphics card on the market, the GeForce 9800 GTX EXO EDITION.

With the release of the GeForce 9800 GTX, it was immediately clear that this card is a serious competitor in delivering the best performance for gamers all over the world. And because too much performance is not enough, we've decided to give this monster a little kick-start!

The performance of the Point of View GeForce 9800 GTX EXO EDITION is pushed even further by increasing the core speed to 725 MHz, the shader processor speed to 1813 MHz and the memory speed to an insane speed of 2300 MHz! This gives you that edge you need without voiding any warranty, just 100% pure performance!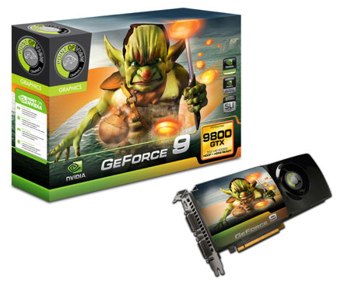 The 128 stream processors in the GPU are guaranteed to boost your system more than enough to play your favorite game on the highest resolution possible. Together with a great pricing level, the GeForce 9800 GTX EXO EDITION is definitely an interesting card for your gaming rig. Its 65nm GPU, a key element of the GeForce 9 series, has better power efficiency than previous versions and allows better clock speeds and performance. And if that's not enough, the GeForce 9800 GTX EXO EDITION has support for both 2-way and 3-way SLI, for the ultimate gaming performance.

Last but not least: as grandma used to say: 'with an elite graphics card, you need an elite game bundle', and that's exactly what we've done! Point of View is extremely proud to present to you the Special and Limited edition game bundle of ASSASSIN'S CREED!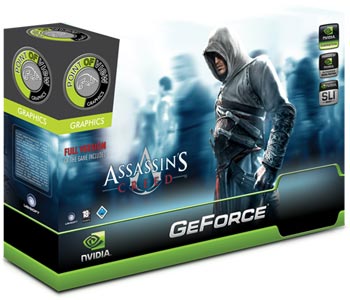 The GeForce 9800 GTX EXO EDITION with ASSASSIN'S CREED is available from April 10 and will be available in a Special Edition box. Be as quick as the Special Edition version is only available in limited quantities.

Visit the "Where to Buy" section of our website for a sales point in your country or check with your retailer for availability.





Source: POINT OF VIEW Press Release
Links


Tags: geforce | geforce 9800 gtx | gtx | nvidia | point of view | pov