NVIDIA ha annunciato la disponibilità di due nuovi processori grafici che arricchiscono la gamma delle gpu di classe GeForce 7: si tratta dei chip - SLI e Vista ready - siglati GeForce 7900 GS (la cui disponibilità è immediata, ndr) e GeForce 7950 GT (l'arrivo sul mercato è stato fissato per il 14 Settembre, ndr) e finalizzati rispettivamente alla realizzazione di schede grafiche di fascia media e medio-alta.
La fascia di prezzo entro cui si collocano le schede grafiche basate sulla GeForce 7900 GS (cfr. foto seguente) va dai $199 fino a $249, al variare del produttore della card: le più costose periferiche video con GeForce 7950 GT avranno un prezzo che oscillerà tra i $299 e i $349.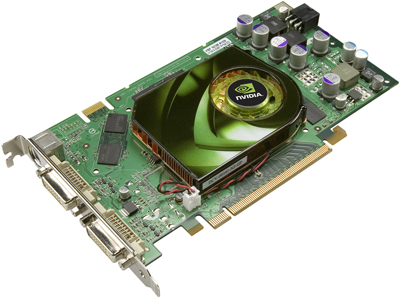 Questo l'elenco dei card maker che commercializzeranno prodotti dotati delle nuove gpu: Albatron, AOpen Inc., ASUSTek Computer Inc., BFG Technologies Inc., Biostar, Chaintech Computer Co. Cheer Ascent, City Gate / Triple-D, Club3D, ELSA, Epsco, EVGA Corporation, Foxconn, Gainward Co. Galaxy, Gigabyte Technology Co., Innovision, Jaton, Jetway, Leadtek Research Inc., MSI Computer Corporation, Palit Microsystems, Inc., Prolink, PNY Technology, Point of View, Sapphire Technology, Sigmacom, SPARKLE Computer Co. e XFX.
E' opportuno sottolineare che la disponibilità immediata della GeForce 7900 GS è legata al fatto che, in realtà, NVIDIA ha già da tempo immesso nel mercato OEM questa tipologia di processori grafici.

SANTA CLARA, CA—SEPTEMBER 6, 2006——NVIDIA Corporation (Nasdaq: NVDA), the worldwide leader in programmable graphics processor technologies, today redefined performance expectations for graphics cards at two of the most popular price segments for PC gamers. Available immediately, NVIDIA SLI-ready GeForce 7900 GS graphics processing units (GPUs) deliver exceptional performance and cutting-edge features at the widely-accessible $199 to $249 price point. Available September 14, 2006, the GeForce 7950 GT GPU brings screaming performance and a 512MB frame buffer to the $299 to $349 price segment.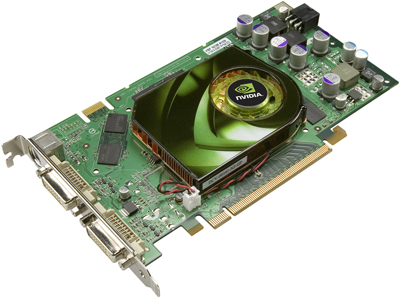 "These new GeForce 7 Series GPUs are designed to deliver an extreme high-definition gaming and video experience at prices any gamer can afford," said Ujesh Desai, general manager of desktop GPUs at NVIDIA. "Gamers can now get more performance and features at these popular price points than ever before."
"I was floored by the value these new GeForce 7 Series GPUs deliver. Nothing else in the $199 price range even comes close to the price/performance ratio of the NVIDIA GeForce 7900 GS, and the GeForce 7950 GT is a stunner for $299," said Russ Strunk, executive vice president of marketing at TigerDirect.com. "These new GeForce 7 GPUs have the features, performance, and pricing that gamers that buy from TigerDirect.com demand."
The GeForce 7900 GS and the GeForce 7950 GT boast the award-winning NVIDIA GeForce 7900 Series feature set, including:
NVIDIA SLI technology— a revolutionary platform innovation that allows users to intelligently scale graphics performance by combining multiple NVIDIA graphics solutions in a single system. Using proprietary software algorithms and dedicated scalability logic in each NVIDIA GPU and NVIDIA SLI MCP-based motherboard, SLI technology delivers a high performance computing solution for gamers and enthusiasts.


256-bit memory interface and fast GDDR3 memory enable rapid frame rates with all the eye-candy and special effects turned on.


The industry's only GPU architecture with full support for Microsoft DirectX 9.0 Shader Model 3.0—including vertex texture fetch (VTF) —enables advanced shading programs for more realistic effects.


NVIDIA PureVideo technology, which delivers smooth video, superb picture clarity and vivid colors on any display. The GeForce 7950 GT also adds HDCP circuitry to enable the ultimate HD DVD and Blu-ray movie experience on a PCi.


A high-performance 3D architecture built for Microsoft Windows Vista—the industry's first operating system to require a dedicated GPU to realize its full potentialii.
Some of the world's leading add-in card partners are offering graphics cards based on the new NVIDIA GeForce 7900 GS and GeForce 7950 GT GPUs, including Albatron, AOpen Inc., ASUSTek Computer Inc., BFG Technologies Inc., Biostar, Chaintech Computer Co. Ltd., Cheer Ascent, City Gate / Triple-D, Club3D, ELSA, Epsco, EVGA Corporation, Foxconn, Gainward Co. Ltd., Galaxy, Gigabyte Technology Co., Ltd., Innovision, Jaton, Jetway, Leadtek Research Inc., MSI Computer Corporation, Palit Microsystems, Inc., Prolink, PNY Technology, Point of View, Sapphire Technology, Sigmacom, SPARKLE Computer Co., Ltd., and XFX.





Source: NVIDIA Press Release
Links


Tags: geforce | geforce 7900 gs | geforce 7950 gt | gs | gt | nvidia