La competizione tra ATI e nVIDIA, stavolta in merito alla compatibilità con i nuovi processori Intel Core 2 Duo di Intel, prosegue attraverso i comunicati stampa: il chip-maker americano ha annunciato che la maggior parte dei System Builder mondiali utilizzerà, per la realizzazione dei computer dedicati al gaming estremo basati su Core 2, una o due GeForce 7 in configurazione SLI.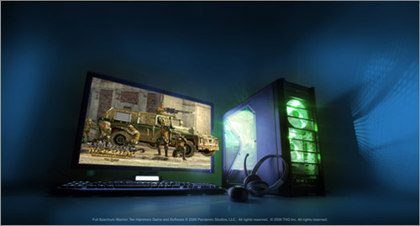 Ma le performance con i giochi non dipendono solo dalle video card: in accordo alle parole di nVIDIA i Core 2 consentono prestazioni imbattibili se sono abbinati ad una GeForce e sono installati in una motherboard equipaggiata con uno dei seguenti chip-set: nForce4 SLI X16, nForce 590 SLI o nForce 570 SLI.

SANTA CLARA, CA—JULY 27, 2006—NVIDIA Corporation (Nasdaq: NVDA), the worldwide leader in programmable graphics processor technologies, today announced that many of the world's leading system builders have elected to launch new enthusiast gaming Intel Core 2 Duo-based systems exclusively with NVIDIA SLI technology. The Intel Core 2 Duo processor combined with an NVIDIA nForce4 SLI X16 or NVIDIA nForce 590 SLI or 570 SLI-based motherboard and one, two, or even four GeForce graphics processing units (GPUs), has already proven to be an unbeatable combination in terms of system level and gaming performance. This combination is earning early accolades from leading publications, such as Maximum PC magazine, which selected an Intel Core 2 Duo processor-compatible motherboard based on NVIDIA nForce 590 SLI technology and dual GeForce 7900 GTX GPUs for their 2006 Dream Machine cover story.
"We wanted a chipset that supported two x16 PCI Express connections to the GPUs with the potential to upgrade to Quad SLI," wrote Gordon Ung, Senior Editor of Maximum PC Magazine. "The NVIDIA nForce 590 SLI Intel Edition chipset, paired with XFX's hyperclocked XXX GeForce 7900 GTX graphics cards in SLI delivers the best performance."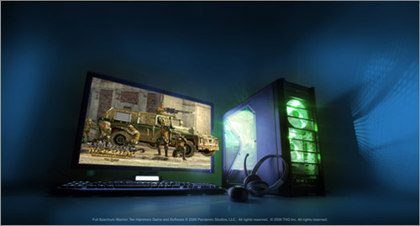 Hot Hardware's Marco Chiappetta was also just as enthusiastic about the performance of the NVIDIA nForce4 SLI X16 media and communications processor (MCP), which helps form the Company's top-to-bottom product strategy for supporting Intel Core 2 Duo processors. Mr. Chiappetta wrote: "This motherboard, [the NVIDIA nForce4 SLI X16 MCP-based ASUS P5N32-SLI SE], in conjunction with Corsair's TWIN2X2048-6400C3 memory kit, a pair of GeForce 7900 GTX cards, and a Core 2 Extreme X6800 processor posted some of the highest benchmark scores we have ever seen!"

This level of performance, broad software compatibility, and the breadth of products in the NVIDIA SLI ecosystem—which now includes more than 320 components ranging from power supplies to memory—is fueling the continued momentum and adoption of NVIDIA SLI technology by the world's leading system builders, all of whom are excited about bringing cutting-edge Intel Core 2-based systems into the marketplace.

"Alienware has had an extensive track record of award-winning systems that utilize NVIDIA SLI technology, so it made perfect sense to arm our powerful new Intel Core 2 Duo-based systems, including the Area-51 ALX and Area-51 7500, with NVIDIA SLI," said Frank Azor, Senior Vice President and General Manager of Alienware's Worldwide Product Group, a manufacturer of high-performance desktop PCs in the U.S. "Because of our reputation for performance, customers expect nothing less than the best from us, and the combination of NVIDIA SLI and Intel Core 2 Duo helps ensure we have the capabilities to create systems that meet those lofty expectations."

"Gamers want the ultimate platform, and as of today, that means Intel Core 2 Duo and NVIDIA SLI," said Nick Walter, Marketing Manager at Mesh Computers. "UK reviewers have already given a fantastic reception to our Mesh Elite Extreme SLI system, with the NVIDIA nForce SLI X16 MCP and Intel Core 2 Duo processor, and we're confident that our customers will be equally excited by its awesome gaming power."

Global system builders now offering NVIDIA SLI technology-based Intel Core 2 Duo systems include: ABS, Alienware, Alternate, Amax/Ajump, Atelco, Carri, Casper, CyberPower, Everest, Evesham, Falcon Northwest, FDC, HCL Infosystems, Hyrican, iBuyPower, Infinity, Komplete, Kraftway, Levi, Maingear, Mesh, Monarch, Next, NTT, Paradigit, PC Club, Polywell, Quiet PC, Sahara Computers, Scan, SHG, Starmaster, Systemax, Tarox, Topnotch, Velocity Micro, Vicious PC, Vigor Gaming, Vobis, Voodoo PC, and others.





Source: nVIDIA Press Release
Links


Tags: core | core 2 duo | cpu | geforce | nforce | nvidia