Leadtek ha reso noto di aver realizzato una nuova linea di schede grafiche, basate sulle più recenti gpu Quadro di nVIDIA, che include le card Quadro FX 5500, Quadro FX 3500, Quadro FX 1500, Quadro FX 560, Quadro FX 550 e Quadro FX 350. Questi prodotti sono concepiti per l'impiego in ambito professionale con applicazioni di CAD (Computer-Aided Design, ndr), DCC (Digital Content Creation, ndr) e di visualizzazione.
Il top di gamma è rappresentato dalla Quadro FX 5500 (cfr. foto seguente), che può vantare una architettura completamente rinnovata e in grado di supportare 1Gb di memoria GDDR2. L'ampiezza di banda nominale della ram è pari a 33.6Gb/s; la massima risoluzione impostabile è 3840 x 2400.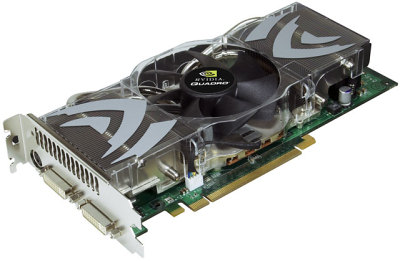 Le Quadro FX 3500 e FX 1500, visualizzate di seguito in ordine di citazione, presentano invece un design meno innovativo rispetto alla FX 5500: la gpu di queste card è infatti molto simile, dal punto di vista architetturale, al chip G71 che è utilizzato nella linea GeForce 7900, concepita per ambito ludico.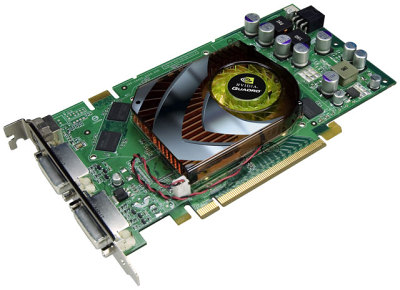 Le Quadro FX 3500 e FX 1500 sono equipaggiate con 256Mb di velocissima memoria RAM GDDR3, due RAMDAC a 400MHz e supportano la tecnologia proprietaria SLI (Scalable Link Interface, ndr).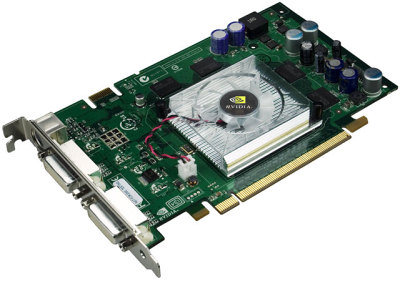 Segue il comunicato ufficiale del produttore.

Taipei, April 20th, 2006: Leadtek Research Inc., the exclusive workstation partner of NVIDIA in Asia except in Japan, today announced the industry highest performance professional graphics solutions for the leading computer-aided design (CAD), digital content creation (DCC), and visualization applications with the new NVIDIA Quadro series. This new line-up includes:
The NVIDIA Quadro FX 5500 — The ultra high-end graphics solution is engineered to address the most demanding challenges facing professionals, shattering the limits of performance, features, and capabilities for professional applications.
The NVIDIA Quadro FX 3500 — The high-end graphics solution offers a new level of interactivity for engineers and designers enabling ultimate performance, features, and quality leading to shorter production cycles and faster time-to-market.
The NVIDIA Quadro FX 1500 — The mid-range graphics product is the industry's best price performance workstation graphics solutions and provides the optimal blend of quality, precision, performance, programmability for all professional 3D applications.
The NVIDIA Quadro FX 560 / FX 550 / FX 350 — The entry-level products are designed to deliver cost-effective solutions without compromising quality, precision, performance and programmability for professional 3D environments.
NVIDIA Quadro FX 5500 ultra-high-end graphics by Leadtek Research shatters performance limits facing CAD, DCC, and visualization applications. Armed with a radically new graphics architecture engineered to address the most demanding challenges, Quadro FX 5500 delivers 33.6GB/s memory bandwidth and a 256-bit memory interface with support for 1GB ultra-fast GDDR2 frame buffer memory. Featuring two dual-link DVI connectors, Quadro FX 5500 offers the industry's best image quality at resolutions up to 3840 x 2400. Once again, NVIDIA rings in the season with a faster chip that delivers more realistic graphics for ultra-high-end segment.

Leadtek now announces a full range of Quadro PCI Express workstation graphics boards scaling in terms of performance capability. NVIDIA's latest SLI graphics solutions will also be integrated into the new Quadro workstation graphics cards for performance and extendibility. The Quadro FX 5500 and FX 3500 professional graphics cards feature NVIDIA scalable link interface (SLI) technology, which harnesses the combined power of two NVIDIA Quadro FX graphics boards in one system, to the workstation market. Depending on the application, NVIDIA SLI can deliver as much as 2x the performance of a single GPU configuration for unparalleled working experiences.

NVIDIA Quadro FX 3500 high-end graphics and FX 1500 mid-range workstation graphics cards by Leadtek Research feature a revolutionary new architecture with 2x the geometry and fill rate, 5x the hardware pixel read-back performance and 1.55x the memory bandwidth of previous generation workstation graphics. Quadro FX 3500 and FX 1500 support up to 256MB ultra-fast GDDR3 and are the professional graphics solutions which can compare with GeForce 7900 (G71) architecture. Implementation of rotated-grid FSAA function introduces far greater sophistication in the multi-sampling pattern, significantly increasing color accuracy and the visual quality of edges and lines.

Leadtek Quadro FX 5500, FX 3500, and FX 1500 feature dual 400 MHz integrated RAMDACs and two dual-link DVI ports. Some high resolution panels such as Apple's 30-inch Cinema HD Display require dual-link DVI to drive its massive amount of pixels. (The 23-inch Apple Cinema HD Display and the 20-inch Apple Cinema Display just require a single link DVI signal.) The 30-inch Cinema Display has a native resolution of 2560 x 1600, which exceeds the bandwidth a single TMDS link can deliver. To support a single Apple 30-inch Cinema Display, the new Quadro FX 560 entry-level card with one dual-link DVI port is needed. However to support two 30-inch Cinema Displays, you need a special mid-range or high-end card with two dual-link DVI ports. It supports a maximum 2048 × 1536 × 32bpp at 85Hz resolution over VGA port and a 3840 × 2400 × 32bpp resolution over digital port. The Dual-link TMDS transmitters support ultra-high-resolution panels which result in amazing image quality producing detailed photorealistic images.

This new line of NVIDIA Quadro FX professional graphics solutions delivers the fastest application performance and the highest quality workstation graphics. The 3D application performance numbers clearly speak for themselves: The Quadro FX series are the must have for any serious CAD/DCC users. They are certified on a wide set of CAD, DCC, and visualization applications, offering the value and capabilities professional users expect.





Source: Leadtek Press Release
Links


Tags: card | leadtek | nvidia | quadro