Mediante un comunicato stampa, pubblicato da Amazon al fine di condividere con gli utenti le prestazioni commerciali di alcuni prodotti e servizi, come Amazon Prime, Amazon Original Series e Amazon Devices, misurate nella finestra temporale coincidente con il periodo legato alle festività natalizie (tipicamente indicato come holiday season nel gergo statunitense), il gigante dell'e-commerce ha anche indicato i tre game più venduti nel corso dello stesso periodo di osservazione.
Call of Duty: Black Ops III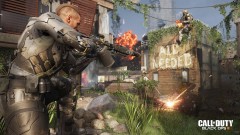 [Immagine ad alta risoluzione]
In base ai dati forniti da Amazon, i quali sono di tipo overall, ossia sono ottenuti considerando le edizioni dei giochi indirizzate a tutte le piattaforme supportate, Call of Duty: Black Ops III è stato il titolo più venduto, seguito da Fallout 4 e, infine, da Star Wars Battlefront.
Fallout 4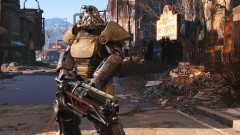 [Immagine ad alta risoluzione]
Questa classifica non sorprende più di tanto, considerando che ogni capitolo della serie Call of Duty recita il ruolo di top-seller.
Star Wars Battlefront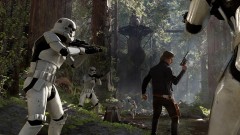 [Immagine ad alta risoluzione]

Inoltre, sia Fallout 4 che Star Wars Battlefront hanno beneficiato di un ampio supporto pubblicitario, iniziato diversi mesi prima del lancio per il primo, e caratterizzato da una elevata intensità per il secondo.





Collegamenti