Il DLC Reckoning, quarto e ultimo downloadable content pack dedicato al first-person shooter Call of Duty: Advanced Warfare, è disponibile anche per le piattaforme di gioco PC, PlayStation 4 e PlayStation 3. Come da tradizione, il rilascio del DLC segue a distanza di circa un mese quello relativo alle edizioni per le console Xbox One e Xbox 360 di Microsoft.
Sono sostanzialmente due gli aspetti salienti di Reckoning: da un lato, infatti, il DLC aggiunge a Call of Duty: Advanced Warfare quattro mappe dedicate alla versione multiplayer del game e denominate, rispettivamente, Overload, Fracture, Quarantine e Swarm.
Dall'altro, inoltre, Reckoning porta a compimento la storia che ruota intorno alla modalità Exo Zombies, svelando sia la causa dell'epidemia, che ha colpito la maggior parte dell'umanità, che un terribile segreto, tenuto finora nascosto dalla Atlas Corporation.
Reckoning può essere acquistato come prodotto unico oppure mediante il Season Pass che, come tipicamente accade con le proposte di Activision, rende disponibili tutti i DLC del gioco a prezzi unitari scontati.
Seguono alcuni screenshot tratti dalla nuove mappe incluse nel DLC Reckoning di Call of Duty: Advanced Warfare.
The Overload Map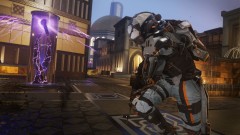 [Immagine ad alta risoluzione]
The Quarantine Map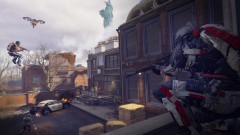 [Immagine ad alta risoluzione]
The Fracture Map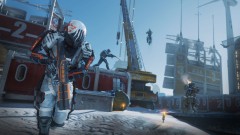 [Immagine ad alta risoluzione]
The Swarm Map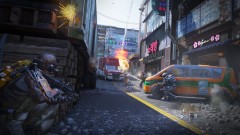 [Immagine ad alta risoluzione]





Collegamenti