Microsoft non ha mai ufficialmente annunciato il supporto delle nuove API grafiche DirectX 12 da parte di Windows 7, limitandosi ad affermare che le nuove librerie grafiche saranno utilizzate non soltanto dai PC ma anche dai tablet, dagli smartphone e dalla Xbox One.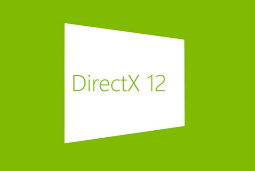 [Immagine ad alta risoluzione]
L'ipotesi, in accordo alla quale Windows 7 non sarà mai aggiornabile con DirectX 12, è ora supportata dalle parole di Richard Huddy, una delle figure di riferimento per il gaming in AMD: nel corso di un suo intervento presso l'evento PDXLAN, infatti, Huddy ha candidamente sostenuto che le DirectX 12 non saranno estese a Windows 7.
Una simile dichiarazione ha innescato un notevole volume di rumor e speculazioni in merito, come è naturale che sia, ove si consideri il gran numero di utilizzatori di Windows 7, da un lato, e l'ottima fama di cui godono le DirectX 12, che promettono migliori prestazioni e una qualità grafica più accurata anche in abbinamento alle attuali gpu, dall'altro.
AMD, dal canto suo, si è subito affrettata a smentire le parole del suo dipendente, sostenendo che Richard Huddy non ha parlato per conto di Microsoft ed è sostanzialmente all'oscuro delle roadmap che guidano l'evoluzione dei prodotti MS.
---
"There have been reports based on a video of Richard Huddy of AMD making speculative comments around DirectX 12 support on versions of Windows," AMD said in a statement. "Richard Huddy does not speak for Microsoft, and he was unfortunately speculating from Microsoft's publication of key dates and milestones for Windows 7 lifecycle and mainstream support policy. Richard has no special insight into Microsoft's Windows or DirectX roadmaps. Microsoft is a key, strategic partner for AMD and we're continuously collaborating with them on DirectX 12."
---
Una smentita, tuttavia, che sembra dare ancora più forza alle parole di Huddy; senza considerare che il supporto mainstream di Windows 7 finisce a gennaio 2015.





Collegamenti


Tags: amd | api | directx 12 | pdxlan | richard huddy | windows 7