Microsoft Studios ha pubblicato il game Cold Alley per Windows 8.1, un'applicazione mediante la quale l'utente ha la possibilità di mettersi alla prova con un vero e proprio simulatore di volo, la cui qualità è comparabile con quella delle console, in accordo allo sviluppatore, in termini di grafica, audio ed effetti speciali.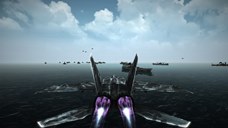 [Immagine ad alta risoluzione]
Il game Cold Alley può essere acquistato presso il Windows Store al prezzo di $6.99 (o €5.99): esso include non soltanto la classica modalità single-player, o campagna a giocatore singolo, ma anche altre modalità di gioco, tra le quali Survival, Free for All, Team Deathmatch, Capture the Flag e Defend the Base. E altre saranno disponibili con i prossimi update.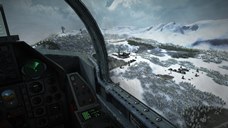 [Immagine ad alta risoluzione]
Cold Alley supporta tutti i sistemi, basati su piattaforme hardware x86, x64 e ARM, che eseguono Windows 8.1, anche se alcuni report di utenti affermano che l'applicazione non viene eseguita correttamente su Surface o Surface Pro.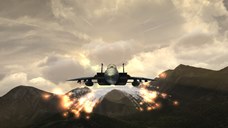 [Immagine ad alta risoluzione]

Cold Alley è disponibile in varie lingue, tra le quali quella italiana.





Collegamenti


Tags: game | microsoft | simulazione aerea | tablet | windows 8.1