Come ampiamente annunciato in via ufficiale, a partire da domani 27 agosto sarā disponibile in esclusiva su Xbox Live, e quindi per gli utenti della console Xbox 360, il quarto e ultimo DLC (Downloadable Content) del game Call of Duty: Black Ops II, denominato Apocalypse.
Il publisher Activision e la software house Treyarch hanno quindi colto l'occasione per rendere disponibile il seguente filmato, attraverso il quale viene presentato al pubblico una significativa preview del gameplay che caratterizza il nuovo DLC Apocalypse.
Come tipicamente avviene con i Downloadable Content di Call of Duty: Black Ops II, Apocalypse sarā poi distribuito "a seguire" per le altre piattaforme di gioco supportate, ovvero per PC e PlayStation 3, facendo registrare, quindi, un ritardo che č normalmente di un mese circa.
Activision e Treyarch hanno ufficializzato in precedenza che Apocalypse include quattro nuove mappe per il multiplayer (Pod, Frost, Takeoff e Dig) e una nuova mappa per la modalitā Zombies: quest'ultima, denominata Origins.
Segue un set di immagini ufficiali di Apocalypse con le quali Activision ha deciso di presentare al grande pubblico il prossimo DLC di Call of Duty: Black Ops II in generale e le mappe Frost, Pod, Dig e Takeoff, rispettivamente.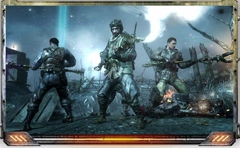 [Immagine ad alta risoluzione]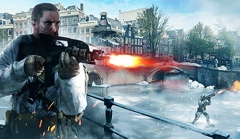 [Immagine ad alta risoluzione]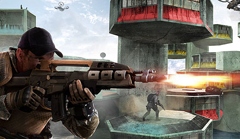 [Immagine ad alta risoluzione]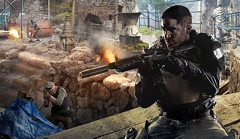 [Immagine ad alta risoluzione]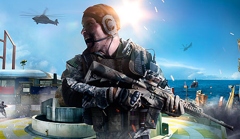 [Immagine ad alta risoluzione]





Collegamenti