Il publisher Ubisoft ha diffuso on line un nuovo set di screenshot in-game tratti dal suo prossimo titolo Assassin's Creed IV: The Black Flag, sequel di Assassin's Creed III, rilasciato nel 2012. Le immagini più interessanti sono mostrate di seguito: esse risultano molto utili per i temi a cui sono legate.
Si nota ad esempio uno screenshot che immortala l'attacco di uno squalo, mentre in altri sono mostrati dei paesaggi sottomarini, oppure dei luoghi e delle località terrestri inedite.
Basato sul motore grafico AnvilNext, il nuovo action-adventure in open world Assassin's Creed IV: The Black Flag, sesto capitolo della serie di Assassin's Creed IV, è attualmente in fase di sviluppo presso gli studi di Ubisoft Montreal.
A partire dal prossimo 29 ottobre negli U.S. e dal 1 Novembre in Europa Assassin's Creed IV: The Black Flag sarà disponibile in versione per le piattaforme di gioco PlayStation 3, Wii U e Xbox 360.
Nell'ultimo trimestre dell'anno corrente arriveranno inoltre le edizioni per le console HD next generation - naturalmente la PS4 e la Xbox One - e per i PC, anche se in tal caso al momento non è possibile indicare delle data di lancio bene definite.
Seguono i nuovi screenshot di Assassin's Creed IV: The Black Flag.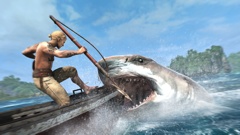 [Immagine ad alta risoluzione]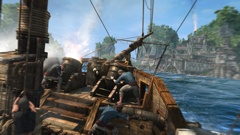 [Immagine ad alta risoluzione]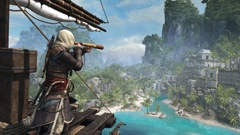 [Immagine ad alta risoluzione]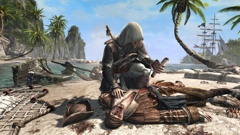 [Immagine ad alta risoluzione]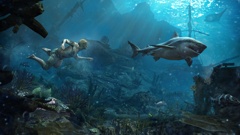 [Immagine ad alta risoluzione]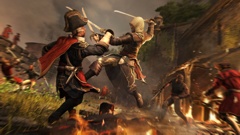 [Immagine ad alta risoluzione]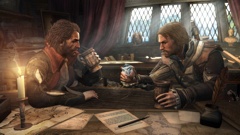 [Immagine ad alta risoluzione]





Collegamenti