Activision e Treyarch hanno reso disponibile un nuovo set di screenshot dedicati allo shooter Call Of Duty: Black Ops 2. Le immagini, che vi mostriamo peraltro di seguito, presentano scene di gioco tratte dalle modalitā multiplayer del titolo.
A fare bella mostra di se, oltre alle armi certamente sofisticate e almeno a prima vista di non banale utilizzo, sono i droni che affollano il cielo e rapprentano ulteriori ostacoli da superare nella lotta per la sopravvivenza.
Call of Duty: Black Ops 2, il cui publisher in Giappone č Square Enix, č attualmente in fase di sviluppo presso gli studi di Treyarch; il game sarā disponibile in tre edizioni per il supporto dedicato delle piattaforme PC, Xbox 360 e PlayStation 3 a partire dal prossimo 13 novembre 2012.
Inoltre, č prevista anche una versione per Wii U, il cui rilascio č subordinato alla tempistica di lancio della nuova console di Nintendo: di conseguenza, Call of Duty: Black Ops 2 per Wii sarā lanciato il 18 novembre in Nord America e il 30 dello stesso mese in Europa.
Seguono gli screenshots di Call of Duty: Black Ops 2 dedicati alla modalitā multiplayer.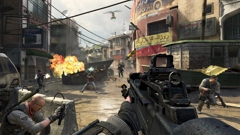 [Immagine ad alta risoluzione]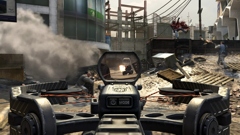 [Immagine ad alta risoluzione]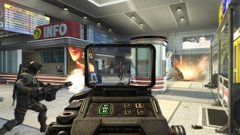 [Immagine ad alta risoluzione]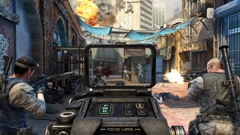 [Immagine ad alta risoluzione]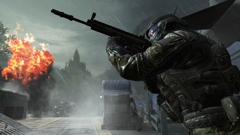 [Immagine ad alta risoluzione]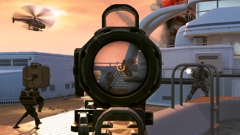 [Immagine ad alta risoluzione]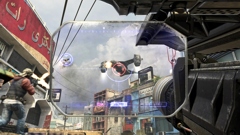 [Immagine ad alta risoluzione]





Collegamenti