Cresce l'attesa per l'arrivo del game Call of Duty: Black Ops 2. Il publisher Activision la alimenta ad arte pubblicando quattro nuovi screenshot che presentano ai gamer altrettante scene di gioco tratte dalla modalitā multiplayer del gioco.
Gli screenshot sono relativi a due mappe di Call of Duty: Black Ops 2 denominate "Express" e "Overflow". "Express" č ambientata un una stazione ferroviaria, mentre "Overflow" č localizzata in un mercato.
Call of Duty: Black Ops 2, il cui publisher in Giappone č Square Enix, č attualmente in fase di sviluppo presso gli studi di Treyarch; il game sarā disponibile in tre edizioni per il supporto dedicato delle piattaforme PC, Xbox 360 e PlayStation 3 a partire dal prossimo 13 novembre 2012. Inoltre, č prevista anche una versione per Wii U, il cui rilascio č subordinato alla tempistica di lancio della nuova console di Nintendo.
Seguono gli screenshots di Call of Duty: Black Ops 2.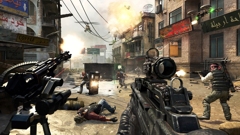 [Immagine ad alta risoluzione]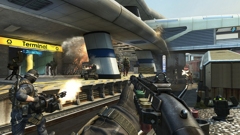 [Immagine ad alta risoluzione]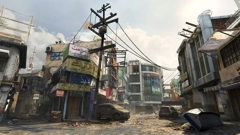 [Immagine ad alta risoluzione]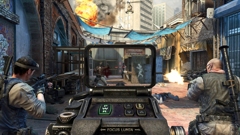 [Immagine ad alta risoluzione]





Collegamenti