Il publisher THQ ha reso disponibile un nuovo set di screenshot del prossimo game di Real-Time Strategy (RTS) Company of Heroes 2. Le immagini presentano delle scene di gioco, perfettamente allineate all'ambientazione storica e geografica del titolo, coincidente con il fronte orientale della Seconda Guerra Mondiale.
Più in dettaglio, la modalità single-player di Company of Heroes 2 ha inizio con l'invasione dell'Unione Sovietica da parte dell'esercito nazista e termina con la conquista di Berlino da parte delle truppe sovietiche.
Company of Heroes 2 è il sequel del ben noto Company of Heroes, rilasciato nel 2006 per PC e Mac. Company of Heroes 2 è attualmente in fase di sviluppo presso gli studi della software house Relic Entertainment, che ha scelto il nuovo motore grafico Essence 3 per la realizzazione del game, il cui rilascio avverrà nel corso del 2013 per la piattaforma PC.
Seguono gli screenshot.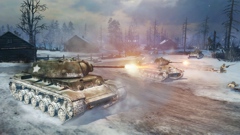 [Immagine ad alta risoluzione]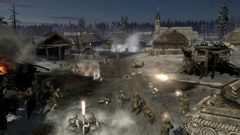 [Immagine ad alta risoluzione]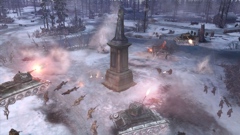 [Immagine ad alta risoluzione]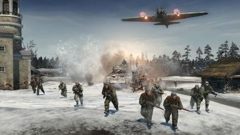 [Immagine ad alta risoluzione]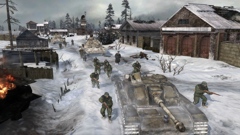 [Immagine ad alta risoluzione]





Collegamenti