Oltre al primo trailer, in gergo indicato con la definizione di "Reveal Trailer", il publisher Activision ha arricchito la presentazione ufficiale al grande pubblico del suo prossimo first-person shooter Call of Duty: Black Ops II con il seguente set di screenshot.
Le immagini, tratte dal prossimo step evolutivo del fortunatissimo titolo Call of Duty: Black Ops, dominatore incontrastato sul mercato statunitense e non soltanto, non potevano non includere scene di combattimento, peraltro ambientate a Los Angeles, da cui si intuisce la posizione di primo piano che sarą occupata dai grandi robot.
Call of Duty: Black Ops II, che includerą sia una modalitą single-player che una multiplayer, č attualmente in fase di sviluppo presso gli studi di Treyarch; la software house sta utilizzando il motore grafico IW. Il game sarą disponibile in tre edizioni per il supporto dedicato delle piattaforme PC, Xbox 360 e PlayStation 3 a partire dal prossimo 13 novembre 2012.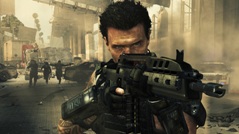 [Immagine ad alta risoluzione]
[Immagine ad alta risoluzione]
[Immagine ad alta risoluzione]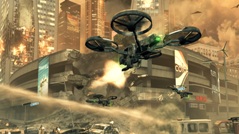 [Immagine ad alta risoluzione]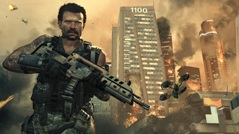 [Immagine ad alta risoluzione]





Collegamenti