Utility (1.51Mb) specializzata nella rimozione delle componenti del driver video 3dfx che sopravvivono nel sistema dopo l'esecuzione della procedura ordinaria di rimozione dello stesso mediante la scheda Installazione Applicazioni. Supporta gli OS Windows 9X/ME/2000/XP.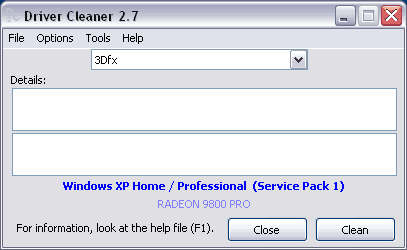 Questo software è scaricabile in questa pagina di 3dfxzone.it.

::Commenti::

This tool (1.51Mb) is strongly suggested to unistall 3dfx video driver and its garbage from OS registry and file system. It's for Windows 98/ME/2000/XP environments.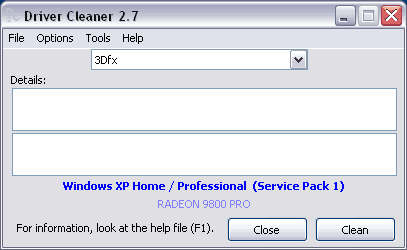 This software is available in this page of 3dfxzone.it.

::Discuss about it::

tag: 3dfx | cleaning | driver | embedded | supporto