Sono stati diffusi in rete otto nuovi screenshot del game God of War III, che, in contrasto con la denominazione che lo accompagna, è in realtà il quarto capitolo della serie di videogiochi God of War, che già include God of War: Chains of Olympus (in edizione per PlayStation Portable), God of War (per PlayStation 2), God of War: Betrayal (per cellulari) e God of War II (per PlayStation 2).
God of War III, che può essere definito come un titolo adventure fortemente arricchito dal tema mitologico, è attualmente in fase di sviluppo presso gli uffici di Sony Santa Monica Studio: al recente CES di Las Vegas Sony, che lo pubblicherà in tutto il mondo ad eccezione del Giappone dove il ruolo di publisher sarà svolto da Capcom, ne ha confermato il rilascio in esclusiva per la piattaforma Playstation 3 nel corso del mese di marzo. Più in dettaglio, sono previste varie date, ad esempio il 20 marzo nei Paesi PAL e il 16 negli USA.
Seguono gli screenshots.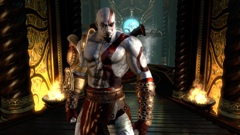 [Immagine ad alta risoluzione]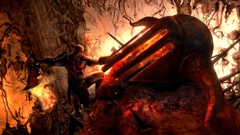 [Immagine ad alta risoluzione]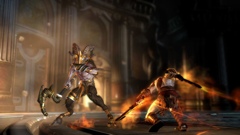 [Immagine ad alta risoluzione]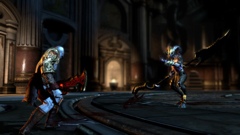 [Immagine ad alta risoluzione]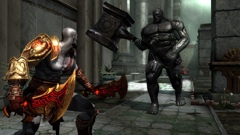 [Immagine ad alta risoluzione]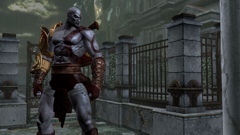 [Immagine ad alta risoluzione]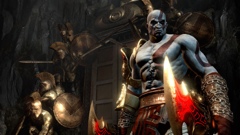 [Immagine ad alta risoluzione]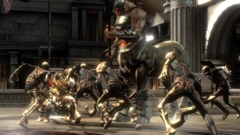 [Immagine ad alta risoluzione]





Collegamenti