S3 Graphics ha annunciato la realizzazione della linea di processori grafici a bassissimo consumo energetico siglata Chrome 400 Ultra Low Power (ULP). Al momento sono tre le varianti o SKU (Stock Keeping Unit) che compongono la nuova gamma di gpu, destinate all'ambito mobile: Chrome 430 ULP, Chrome 435 ULP e Chrome 440 ULP.
Tutte sono accomunate dalle dimensioni fisiche e dal consumo di potenza eccezionalmente ridotti dal momento che sono pensate per l'equipaggiamento dei notebook e dei netbook, ovvero dei sistemi per i quali la limitatezza dello spazio di installazione è un noto fattore caratterizzante.
Pur essendo ottimizzati per produrre pochissima energia termina, i nuovi chip Chrome 400 Ultra Low Power sono comunque in grado di vantare il supporto per le librerie grafiche DirectX 10.1 da un lato e del playback in HD dall'altro.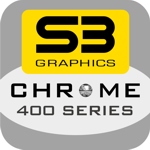 [Immagine ad alta risoluzione]

Fremont, California, 24 September 2008 - S3 Graphics today announced the Chrome 400 Ultra Low Power (ULP) mobile graphics processor series, boasting incredibly low power draw. Leveraging the most power-efficient GPU architecture on the market, today's users will now be able to enjoy the latest HD media playback and DirectX 10.1 gaming experience on mini-notes as well as notebook PCs.
Ultra mobile devices, including the increasingly popular mini-note PC category, need to be very thin and light, so manufacturers have been unable to integrate discrete graphics up to now largely due to the required cooling apparatus. With a maximum power envelope extending below seven watts, S3 Graphics Chrome 400 ULP series mobile graphics processors produce significantly less heat than competitor offerings, enabling the addition of dedicated graphics to mini-notes for the first time.
Today's mobile PC users are demanding more graphics processing power than ever before. Innovations like the Aero user interface in Windows Vista offer a fluid, visually attractive desktop experience that requires a dedicated graphics processor. Hi-Def media content, including the latest Blu-ray optical disk technology, continues to gain momentum while DirectX 10+ compatible gaming is also becoming important in the mobile space as notebooks replace desktop PCs in the home. The S3 Graphics Chrome 400 ULP series delivers a compelling blend of features and performance with minimal impact on battery life.
"S3 Graphics can now deliver a superior mobile visual experience that users will soon demand on all mini-note and notebook products," said Dr. Ken Weng, GM for S3 Graphics. "Our latest Chrome 400 ULP series processors offer manufacturers a mobile graphics component that's long overdue; a truly power-efficient mobile GPU that really performs."
The S3 Graphics Chrome 400 ULP series is now shipping, and notebook OEM customers include Fujitsu.
S3 Graphics Chrome 400 ULP Series: Ultra Mobile Performance
The S3 Graphics Chrome 400 ULP Series is available in three SKUs:
Chrome 430 ULP: The S3 Graphics Chrome 430 ULP is the first dedicated graphics processor developed especially for ultra thin and light notebooks. With a remarkable industry-leading TDP of less than 7 watts, the Chrome 430 ULP is by far the most energy-efficient GPU on the market, bringing HD video and DirectX 10.1 gaming to extreme mobile devices including mini-note PCs.
Chrome 435 ULP: Perfect for thin-and-light notebooks, the S3 Graphics Chrome 435 ULP offers superb performance-per-watt metrics, out performing competitor products by over 40% in benchmarks while using consistently less energy. The Chrome 435 ULP offers users a superior visual experience without sacrificing battery life.
Chrome 440 ULP: The S3 Graphics Chrome 440 ULP takes mobile graphics performance to new heights. With up to 60% better performance than its competitor equivalent, the Chrome 440 ULP delivers true HD 1080p media playback, including dual-stream Blu-ray or Blu-ray Picture-in-Picture (PiP) support which coupled with DirectX 10.1 gaming performance, makes it ideal for desktop replacement systems.
S3 Graphics Chrome 400 ULP Series - Product Highlights
Microsoft DirectX 10.1 Support: An S3 proprietary unified shader architecture supports the latest additions to DirectX 10.1 allowing realistic 3D rendering and increased visual acuity through improved Anti-aliasing (AA), Image/Texture improvements, higher precision formats, and programmable lighting effects. These improvements will allow users to experience life-like rendering and image quality in supported DirectX 10.1 applications.
ChromotionHD Video Technology: All Chrome 400 ULP Series GPUs feature the latest ChromotionHD Video Engine enabling acceleration for all leading video standards including H.264, MPEG-2, MPEG-4, VC-1, WMV-HD, AVS, and AVC, for a stunning HD movie experience from the comfort of your notebook at home or on the road. As a leader in providing HD video quality and clarity, Chrome 400 ULP components enable Blu-ray content playback on all mobile platforms.
S3 Graphics PowerWise Technology:  Sophisticated algorithms and power control mechanisms will allow Chrome 400 ULP Series GPUs to deliver the optimal balance between performance and power on-the-fly, to meet performance and application requirements for power efficient graphics computing on thin and light notebook PCs. Additional benefits allow users to increase time-between-charges by extending battery life and superior performance-per-watt operation, giving users a true mobile graphics platform for the latest 3D and HD video technologies.
For more details about S3 Graphics Chrome 400 ULP series processors please visit:
...