Obi-Wan Kenobi
Experienced




550 Posts
Posted - 30/12/2003 : 12:04:41
---
Today the day : Teusday December 30 2003 I came across a 3dfx Voodoo3 3000 PCI 16MB + TV-Out over here: http://www.marktplaats.nl/index.php3?g=hardware&u=videokaarten&ID=39243

Okay sorry about the dutch in the article:

"Hallo

ik heb hier een voodoo3 3000 videokaart (pci) met tv-out. werkt gewoon inclusief software en boekjes

reden verkoop : nieuwe pc aangeschaft
heb hem dus over want had de orginele nog"

It means this:

"Hello

i have here a voodoo3 3000 video card (pci) with TV-out. it works normally, software and manuals included

explanation sale : Bought new PC
I still had this one as a left over because I still had the original"



but is this bloke confused with the AGP version of the 3000? well I did sent him an E-Mail but I thought to my self this should be a better place to ask it myself, because this is real 3dfx county!

So is this guy mistaken or am I a little confused?

If it does exsist then I may have a strnge Voodoo3 3000 in my collection
Let's hope that anyway


I hope anyone can help me on this wierd one!

With Respect,

Obi-Wan Kenobi.
---
Powered By The Force, x-3dfx & The Jedi Academy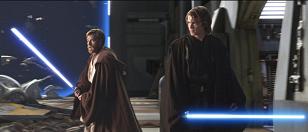 Obi-Wan Kenobi
Experienced




550 Posts
Posted - 30/12/2003 : 14:07:28
---
quote:

---

Originally posted by sloomy

Let the guy send some original Photos. SO we can easly see, what he has got.


---


Well Yeah !
that is what I was think'n too, I'll send him a E-Mail rijght away!

BTW I also recieved a Creative Voodoo Banshee PCI with 16MB SDRAM it looks pretty strange also. I suppose it has the same theorie as the other Voodoo3 2000 and 3000 PCI's with SDRAM and SGRAM, but a banshee with SDRAM is that so odd? Woops a little off-topic there, anyway, It just rose up in my brains i guess, sorry about that.



Update!

There we are I sent him an E-Mail with our questions, and now all we do is wait for a reply!


Thanks for your intrest Sloomy, you must also be glad with your V56K! Respect dude!
---
Powered By The Force, x-3dfx & The Jedi Academy