Obi-Wan Kenobi
Experienced




550 Posts
Posted - 03/02/2010 : 01:08:55
---
Hi all I received some bad news from the NVIDIA & EVGA forums via email that ChrisRay has passed away on January 28, 2010
Here's the memories page of this felllow man:
http://www.nvnews.net/articles/chris_ray_memorial/

"ChrisRay, 1983 - 2010
3D Graphics Enthusiast, Forum Moderator, and Gamers' Friend

We're deeply saddened by the loss of our friend Chris "ChrisRay" Arthington who succumbed to pneumonia on January 28th, 2010. He was only 27.

Chris was a longtime graphics enthusiast, nZone moderator, and frequent contributor on a number of on-line forums including nV News, SLI Zone, EVGA, Rage3D, AnandTech, Beyond3D, GameSpot and others. He loved graphics technology and had a sincere desire to assist people by sharing information, trouble-shooting and reporting issues to NVIDIA.

As a member of our user group, he helped us evaluate new hardware and advocated for improvements like advanced anti-aliasing and improved multi-GPU scaling. His Twitter (ChrisRaySLI) bio states:

"Goal: Help All Nvidia users by improving their experience with Nvidia Hardware."


He died at an age of 27, which is kinda young, the cause was: Pneumonia, Chris was a good friend of mine as everyone within the EVGA / NVIDIA fourms.

Anyways I donated money to fund his ill mother, which i found a respectful thing to do, I was asked to spread the news for this, so here by I post this.

Peace.
---
Powered By The Force, x-3dfx & The Jedi Academy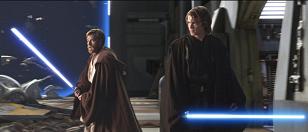 ---
Edited by - Obi-Wan Kenobi on 03/02/2010 01:25:20