Obi-Wan Kenobi
Experienced




550 Posts
Posted - 12/08/2009 : 19:27:57
---
So here the name of it and the official specs of course ;)

Firefox

AMD AthlonXP 2700+ Thoroughbred-B @ 2167Mhz , 333Mhz, 256KB L2
EPoX EP-8K3A+ VIA Apollo KT333 Chipset
3x 512MB PC-3200 Kingston HyperX @ PC-2700
3dfx Voodoo5 5500 PCI 64MB Rev.A1 2900** 3dfx Voodoo5 5500 AGP 64MB Rev.A 2300 is planned
Creative Labs Sound Blaster Audigy2 Platinum
Intel Pro 100 S Destop Adapter
2x 80GB Seagate Barracuda V 7200rpm ATA 100 HDD"s
1x LG 16x/40x DVD/CD Combo Rom Player
1x NEC 3.5" FDD drive
1x NEC 5 ported USB 2.0 PCI card
1x Self Modded Hangar Bay with a Lockheed F-19 Stealth Fighter model from 1987
Enermaxx MODU82+ 525 Watt PSU
LianLi-PC60 PLuSII + Window Kit
CompaQ S710 17" CRT
HP KU-0316 Office Keyboard
Logitech Optical Mouse Man Wheel.
2x 80mmx80mmx25mm Antec Tri Cool Blue / Green / Red tri-color led case fans 1 in ceiling other in rear
1x 80mmx80mmx25mm Antec Tri Cool Green led case fan in front
2x 30cm Sharkoon Blue CCFL lamps 1 in ceiling other on the case floor
2x 30cm Sharkoon Yellow CCFL lamps 1 in the front side panel the other in the rear side panel

WinXP Pro UK + SP3
SFFT ALPHA 41
DX9.0c

Here's a vid of my AthlonP 2700+ 3dfx system in action and his name is Firefox
Bue Leader is the bigger one the Dual OpteronDP 2380 C2 @ night film was taken around 04:20AM

http://www.youtube.com/watch?v=dCAKkjlQ7g0

This vid was taken at about 04:20 AM , then the CCFL's give the best effects, bass was kinda overdone, more vids to come and pics of course, 3dfx is back peoople and this time it will only remain here, getting this system back was not easy but it was damn worth it though ;)

Okay here some pics shall we, I have made some modifications this time


the system from the side view:



5500 PCi Closeup



top side of 5500 PCI with the fans at full speed:



The Lockheed F-19 Stealth Fighter Model from 1987 in it's Hangar Bay!


The Qantas B744 Wunala Dreaming with the ambient light effects from the Antec TriCool Red - Green - Blue ledded fan which sits in the roof, it can also be seen from the Hangar Bay.


side view of the B744 , see the dust on it's landing gear or is that snow?


rear belly shot of the B744 also lighted up!



Yes people I have returned for support when troubles are nearing you guys and yeah to live without 3dfx, that just was not possible hah! Great to be back my friends.
---
Powered By The Force, x-3dfx & The Jedi Academy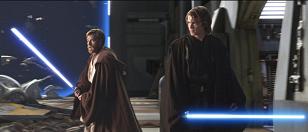 ---
Edited by - Obi-Wan Kenobi on 12/08/2009 21:08:38