The publisher Ubisoft posted the Gameplay Trailer of its upcoming open world first-person shooter Far Cry 3, and so the gamers can inspect some of the features of the sequel to 2008's Far Cry 2.
Like for Far Cry 2, also Far Cry 3 leads the players to a tropical island that in this case is located at somewhere at the intersection of the Indian and Pacific Oceans. Far Cry 3 is a FPS that like Far Cry 2 and the original Far Cry 3, allows to gamers to use a great variety of weapons and vehicles, and to move in large spaces.
Far Cry 3 is developed by Ubisoft Montreal in partnership with Ubisoft Massive and Ubisoft Shanghai for all the HD gaming platforms, and so for PlayStation 3, Xbox 360 and PC, of course. The game, that is based on Dunia Engine, will be released on September 4 in North America and on September 6 in Europe.
There're also the latest official screenshots of Far Cry 3.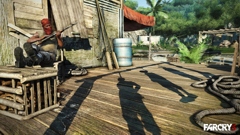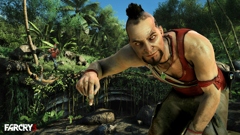 Links