The publisher Activision is working hard to present its upcoming first-person shooter Call of Duty: Black Ops II to both gamers and fans of the well-known Call of Duty series.
In these days, after several leaks about the game logo as well as the release date, the following first trailer ("Reveal Trailer") and a batch of official screenshots hit the Web.
As you can see by the video, Call of Duty: Black Ops II is the first game in the Call of Duty franchise to have a completely futuristic setting and feature future warfare technology. Besides, the trailer takes place in Los Angeles, in the year 2025, and shows off some new game's characters as the robots.
The software house Treyarch is developing Call of Duty: Black Ops II, the direct sequel of Call of Duty: Black Ops, released in 2010, using the graphics engine dubbed IW Engine. The upcoming Treyarch's FPS game includes both the single-player and multiplayer modes.
According to Activision, Call of Duty: Black Ops II will be available on November 13, 2012 for all three HD gaming platforms, and so for Microsoft Windows, or PC, PlayStation 3 and the Xbox 360.
These're the lastest official screenshots of Call of Duty: Black Ops II.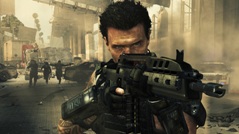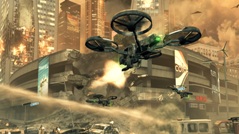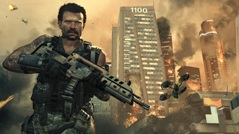 Links