It's already time of the final downloadable content pack for the first-person shooter Call of Duty: Advanced Warfare. Named Reckoning, this new DLC is available to download for all the supported platforms and so for the PC, PlayStation 4, and PlayStation 3, besides for Xbox One and Xbox 360 (really, Reckoning was released August 4th on Xbox Live exclusive, and so about a month before the other platforms).
According to the official presentation posted by the publisher Activision, Reckoning brings out four new multiplayer maps named Overload, Fracture, Quarantine, and Swarm. But not only: in fact, the final DLC pack for Call of Duty: Advanced Warfare includes the culmination of the Exo Zombies saga with Descent and unveils the true cause of the global pandemic as well as the terrible secret that Atlas has been hiding.
The Overload map allows to enjoy the grand view of downtown New Baghdad from this exotic compound, complete with fountains, gardens and decorative plasma lamps: firing a shot at the lamps will send enemies flying in a burst of energy.
The Overload Map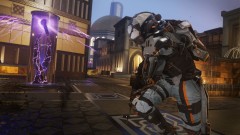 With the Fracture map, you can discover what secrets are locked in the ice in this arctic excavation site and take refuge behind wind turbines and heavy equipment through large combat areas cradled on the shelf of a glacier.
The Fracture Map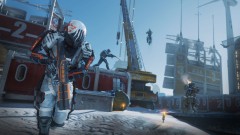 According to its name, the Quarantine map brings the player to an island that has been converted into a biological testing center after a deadly viral outbreak. The map's layout is suitable for any style of gameplay.
The Quarantine Map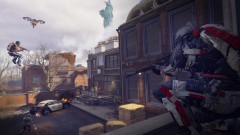 The focus of the Swarm map is the reconstruction process in Seoul, South Korea. The players can take position in war-scarred storefronts that provide plenty of cover over the streets or flank the enemy through close quarters interiors in the center of the map.
The Swarm Map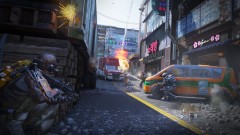 As usual with the downloadable content pack of a Call of Duty game, you can get only the DLC Reckoning or buy the Season Pass for the access to all the four exciting DLC packs scheduled for Call of Duty: Advanced Warfare.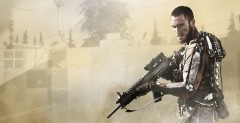 Links