By a post at its official blog NVIDIA has announced a new partnership with the Titanfall's game developer, and so with Respawn Entertainment. Respawn's artists and engineers are working with NVIDIA's engineers to improve further the image quality of Titanfall, one of most known first-person shooters at this time (the official launch trailer is visibile in this page).
According to the NVIDIA's statement, the game developer is building some updates to support a number of NVIDIA GameWorks features into Titanfall, including the Temporal Anti-Aliasing (TXAA) and Horizon Based Ambient Occlusion+ (HBAO+) technologies. Besides, Respawn Entertainment will also release updates to support high-definition 4K displays as well as SLI multi-GPU technology.
The upcoming GameWorks for Titanfall with more impact on the image quality are related to the TXAA and HBAO+ technologies. TXAA is a (not new) anti–aliasing technique that allows to build smooth and clear frames (images) by reducing the crawling and flickering seen in motion when playing games.
HBAO+ adds realism to Titanfall, and to any supported game, because it's useful to create shadows that react accurately on and around the objects in the game as in the real life. HBAO+ uses advanced algorithms to offer more detailed and more realistic shadows than other current ambient occlusion techniques used by the game developers.
NVIDIA has not officially announced the release date of the Titanfall's first update supporting its GameWorks. And so while we're awaiting for a " fantastic high-end PC experience", we can look at the latest official screenshots.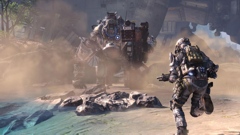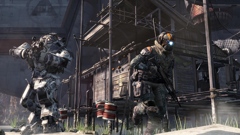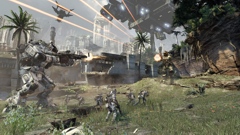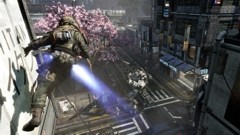 Collegamenti