Ubisoft has just unveiled release date of the long-awaited PC edition of its historical action-adventure open world game named Assassin's Creed Rogue, eighth major installment in the Assassin's Creed series as well as sequel to the 2013's Assassin's Creed IV: Black Flag.
And so Assassin's Creed Rogue, a game powered by a proprietary technology like the AnvilNext graphics engine and developed by Ubisoft Sofia, is set to be available worldwide for the Microsoft Windows platform on March 10th.
Assassin's Creed Rogue has the single-player version only: according to the official description featured by Ubisoft, this new chapter in the blockbuster Assassin's Creed universe allows to play as Shay, an Assassin who finds himself at a crossroads and ultimately turns his back on The Brotherhood in order to hunt them down.
Spurred by this target the player has the opportunity to explore a wide open world, including the city streets of New York City as well as the lush river valleys and the ice-filled seas of the North Atlantic Ocean.
There're also the minimum hardware and system requirements to run Assassin's Creed Rogue on PC: you can note the specifications related to the quad-core CPU and to the 64-bit only OS.
Operative System: Windows 7 SP1 or Windows 8/8.1 (64-bit editions only)
CPU: Intel Core2Quad Q6600 @ 2.4GHz or AMD Athlon II X4 620 @ 2.6GHz
RAM: 2GB
Video card: NVIDIA GeForce GTS450 or AMD Radeon HD5670 or Intel HD4600
Audio card: DirectX Compatible Sound Card with latest driver
Storage: a HDD or SSD with 11.4 GB of free space
Below you can see the latest official Full HD screenshots of Assassin's Creed Rogue, a game moreover already available for both the Sony PlayStation 3 and Microsoft Xbox 360 gaming platforms starting from November 2014.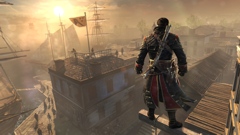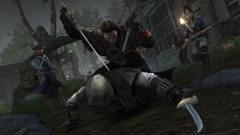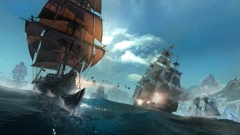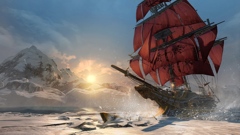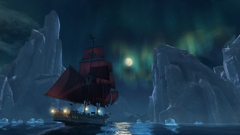 Collegamenti